Derek Carr opened up Saturday about his departure from the Las Vegas Raiders after nine years with the organization and revealed what the last straw was for him.
Carr told the Fresno Bee that regardless of the benching, his relationship with the team was already beyond repair even if Las Vegas would have met the veteran quarterback halfway.
CLICK HERE FOR MORE SPORTS COVERAGE ON FOXNEWS.COM
"Once they made my wife cry, that was pretty much over. Once they made her cry, that was out," the four-time Pro Bowler told the outlet. "But the love for my teammates is what probably would have made me do it. But the way it worked out and the timing of things, I was just … it was time for me to move on. But who knows? You never know what will happen."
Carr was stripped of the starting job following a three-point Week 15 loss to the Pittsburgh Steelers. Jarrett Stidham started the final two games – both of which the Raiders lost.
NFL LEGEND TROY AIKMAN TAKES SHOT AT INAUTHENTIC BEER BRANDS USING AMERICAN FLAGS ON JULY 4TH HOLIDAY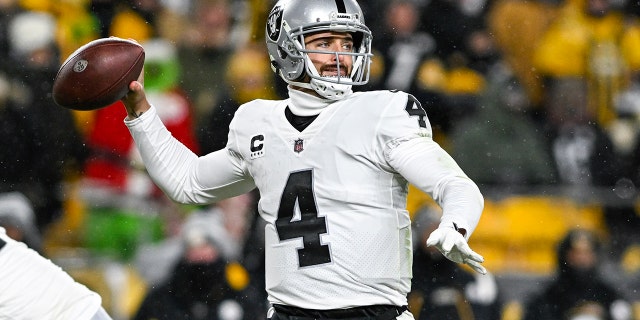 Carr told the Fresno Bee he was angry over the way things ended in Las Vegas.
"I was, for lack of a better term, I was very upset; I was mad," he said. "You spend nine years in a place, you have all the records, and you can play at a high level and for something to get in the way, whether it was whatever reason, money related or whatever, injury related, I would have said I don't even want the money, just to play two more times in front of our fans. 
"I didn't get that opportunity. So, it definitely lit a fire inside me to keep going."
Carr lamented that he did not win more games but noted that between 2014 and 2022, he had about six head coaches and four offensive coordinators.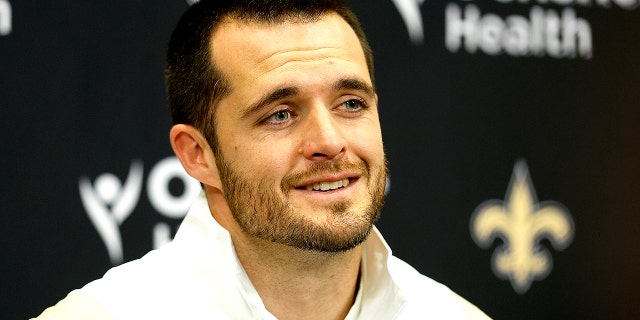 CLICK HERE TO GET THE FOX NEWS APP
In 142 games with the Raiders, Carr had 35,222 passing yards with 217 touchdown passes. He was 63-79 in those games. He joined the New Orleans Saints in the offseason.