China is maintaining support for Russia despite a short-lived mutiny by the Wagner group of heavily armed mercenaries Saturday that posed one of the biggest challenges to Russian President Vladimir Putin after more than two decades in power.  
Russia's Deputy Foreign Minister Andrei Rudenko held talks in Beijing Sunday to discuss "international" issues following the aborted mutiny. 
Per the ministry's telling, China "expressed support" for Russia's leadership to stabilize the country after Saturday's events. 
China's foreign ministry initially said only that Rudenko had exchanged views with China's Foreign Minister Qin Gang on Sino-Russian relations as well as "international and regional issues of common concern."
WHAT DOES PUTIN'S STANDOFF WITH WAGNER MERCENARY GROUP MEAN FOR RUSSIA? 
It later said China supports Russia in maintaining its national stability and that the recent escalation in tensions in Russia was Russia's "internal affairs."
It was unclear when Rudenko arrived in Beijing, or whether his visit to China, a key ally of Russia, was in response to the apparent rebellion led by mercenary leader Yevgeny Prigozhin.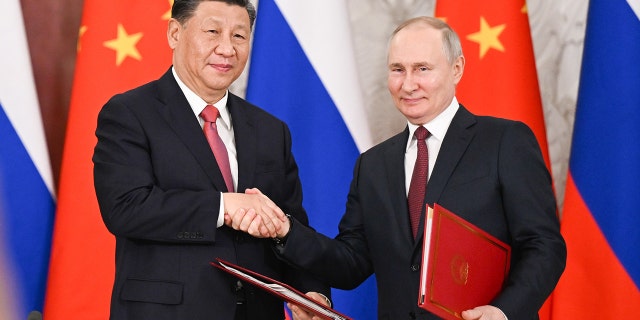 The mutiny was aborted on Saturday in a deal that spared Prigozhin and his mercenaries from facing criminal charges in return for Prigozhin pulling his fighters back to base and moving to Belarus.
Chinese leaders were notably silent as the rebellion was unfolding. But Chinese state-controlled Global Times did say Saturday that hyping up the "mutiny" of Prigozhin and creating an "illusion" Russia has many internal contradictions and "the building is collapsing" amounted to the latest attack by Western media and another attempt to undermine Russian social unity.
Many Chinese citizens expressed support for Putin on social media.
"You can do it, Russia!" multiple social media posts read.
China's Embassy in Russia told Chinese media outlet Southern Metropolis Daily on Saturday that the region around Moscow was calm.
RUSSIAN WARLORD'S DAYS MAY BE NUMBERED AFTER STANDOFF WITH PUTIN: RETIRED ADMIRAL
Meanwhile, western leaders, including U.S. President Joe Biden, said they were closely monitoring the situation.
Prigozhin had said his "march" on Moscow was intended to remove corrupt and incompetent commanders he blames for botching the war in Ukraine.
On Saturday, Wagner troops swept into Rostov-on-Don, a city of more than 1 million people, and seized the military headquarters there. They then continued hundreds of miles north on a lightning march toward the capital without meeting any serious resistance.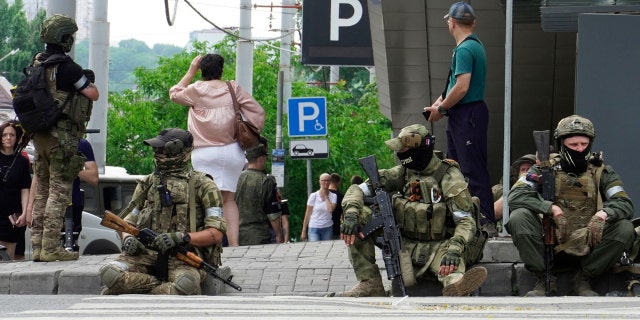 For several tense hours, the Kremlin seemed powerless as Wagner convoys rolled through Russia, smashing occasional roadblocks and shooting down aircraft sent by the military in a desperate attempt to stop them.
But hours later, the Russian leader granted Prigozhin amnesty — on condition that he goes into exile in Belarus.
CLICK HERE TO GET THE FOX NEWS APP
While the Kremlin tried to cast the deal as a wise move that helped avoid a looming bloodbath, it was a remarkable compromise for a man who has relentlessly suppressed any sign of dissent and sometimes violently silenced foes daring to criticize him.
The Associated Press and Reuters contributed to this report.