A U.S. Air Force base in Germany, which had been previously forced to cancel a drag event, hosted a "Pride"-theme story hour for kids at the installation's library.
Ramstein Air Base held the event, which it dubbed "Reading with PRIDE," on June 15, with the official base Facebook page posting photos while boasting that volunteers read books to kids in celebration of Pride Month that were "focused on inclusion."
Pictures of the event show the volunteers reading books to kids in a room decorated in rainbow colors, including a table with a placard informing children that the area is a "safe space."
DEFENSE SECRETARY'S NEW GUIDANCE ON DRAG SHOWS ON MILITARY BASES HAS IMMEDIATE IMPACT: REPORT
The event comes just weeks after the same base found itself at the center of controversy over its planned "Drag Queen Storytime" event for kids that was slated to take place earlier month but was canceled amid new guidance from the Defense Department that prohibited drag shows on military bases.
"We're celebrating Pride Month at the Ramstein Library with Drag Queen Storytime," read a promotion for the event on the base Facebook page that was later deleted, according to a report from Military.com. "Be sure to wear your brightest and most colorful outfits!"
The directive to ban the drag shows on military installations this month came from Defense Secretary Lloyd Austin in response to multiple lawmakers voicing concerns over a number of shows that were planned on bases both inside and outside the continental United States.
The apparent spread of such events was at the center of questioning Austin and Chairman of the Joint Chiefs Gen. Mark Milley faced from Rep. Matt Gaetz, R-Fla., during a March House Armed Services Committee hearing, with the two military leaders appearing surprised such shows were happening.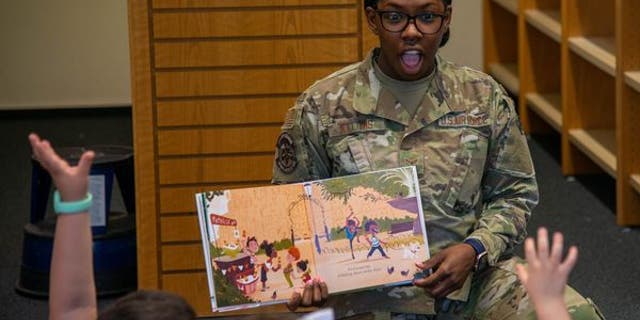 GOP SENATORS MOVE TO BAN DRAG SHOWS FROM MILITARY BASES: 'GROSS MISUSE OF TAXPAYER FUNDS'
"I'd like to take a look at those myself and find out what actually is going on there because that's the first I'm hearing about that kind of stuff," Milley said. "I'd like to take a look at those because I don't agree with those. I think those things shouldn't be happening."
The event also comes amid a military recruiting crisis that some critics have argued is at least in part because the military has shifted toward a focus on "woke" policies in recent years, alienating a good portion of the country that would otherwise be interested in serving.
But in interviews with reporters this month, Army Secretary Christine Wormuth argued that the military was not "woke" and charged its critics with contributing to the crisis themselves.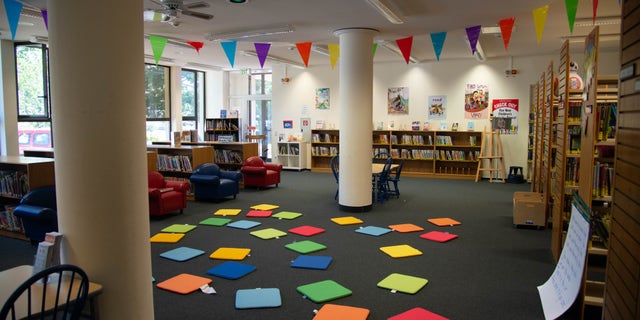 "I think the more our military leaders are sort of dragged into spaces that have been politicized like that, I think the more it contributes to this perception that they're political when they really aren't," Wormuth said. "So, I hope that we don't see more of the kind of talk that's been out in the past few days."
Ramstein Air Base did not immediately respond to a Fox News request for comment.