Instant messaging application WhatsApp, in their latest beta version for Android 2.23.13.16, has introduced a new interface featuring a white top app bar. 
The change aims to align the application with the style of Material Design 3, while also infusing a sense of modernity into the theme, which had remained largely unchanged for several years. 
Although the feature is still in development, the latest WhatsApp beta for Android 2.23.13.17 update, now available on the Google Play Store, has revealed that WhatsApp has further plans to enhance the top app bar when using the dark theme.
As shown in the attached screenshot, a clear distinction can be observed between the current version and the forthcoming update, which has been constructed based on data derived from the WhatsApp beta for the Android 2.23.13.17 update. 
The top app bar appears significantly darker compared to the familiar version we encounter upon opening WhatsApp, thereby providing additional evidence of their commitment to improving the app's interface.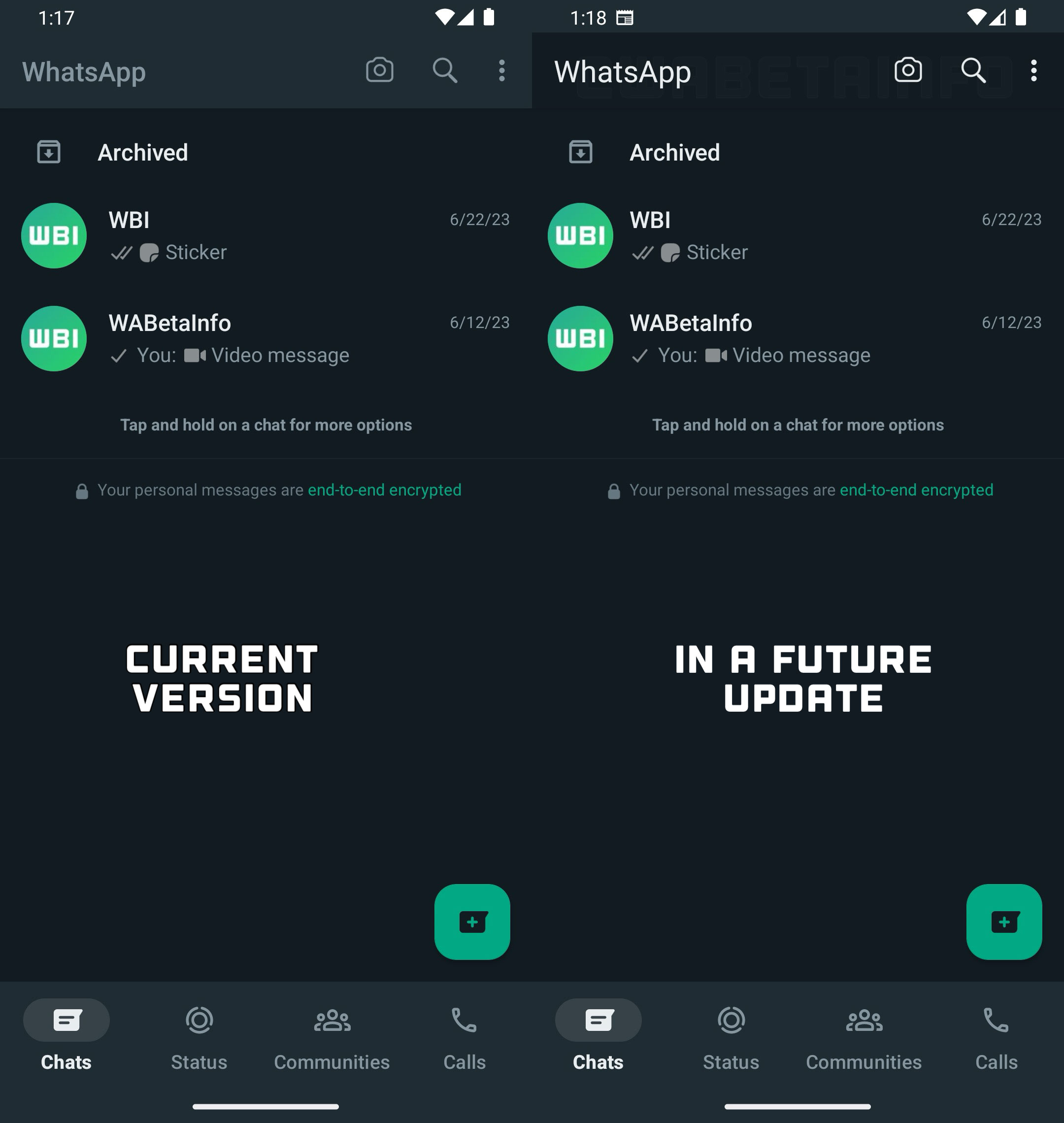 While this change has been well-received by many users, there are some who advocate for WhatsApp to introduce a new type of dark theme for the Android app, akin to the one available on WhatsApp for iOS.
Specifically, for advanced mobile devices with AMOLED screens, an even darker theme utilizing grayscale and black colours could potentially yield improved performance while also being aesthetically appealing.