The Wagner Group leader likely thought the odds weren't in his favor in continuing the march to Moscow before ordering troops to turn around, according to an expert.
Wagner Group chief Yevgeny Prigozhin said on Saturday that he ordered his troops to stop heading towards Moscow and instead return to Ukraine in order to "avoid bloodshed."
Former CIA station chief Dan Hoffman told Fox News Digital on Saturday that he believes Prigozhin ordered his troops to turn around after realizing his chances weren't positive if his troops reached Moscow.
"Clearly Prigozhin assessed that, you know, the odds were not in his favor if he carried on to Moscow, if he ever really intended to do that in the first place, I don't know," Hoffman said. 
RUSSIA OPENS CRIMINAL INVESTIGATION INTO WAGNER GROUP CHIEF
In the process, however, Hoffman said that Prigozhin has made himself "Vladimir Putin's enemy," saying "There's no question about that."
"That's one of the consequences of all of this. You can't do what he did and take over the Rostov military district, you know, without making yourself Vladimir Putin's enemy," Hoffman said.
Prigozhin's order for his troops to turn around came after saying that his troops were just 120 miles from Moscow.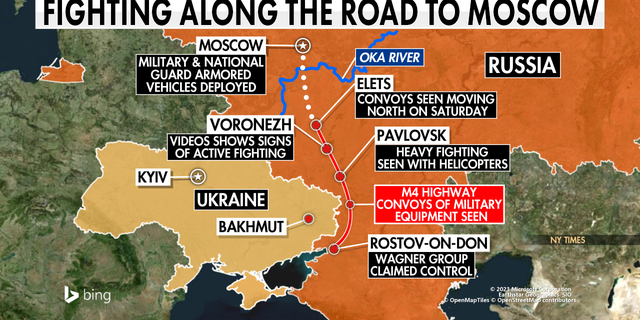 The office of Belarusian President Alexander Lukashenko said that a deal had been negotiated with Prigozhin after discussing the situation with Putin. 
Lukashenko's office claimed that Prigozhin agreed to order his troops to turn around in exchange for a proposed settlement with security guarantees for Wagner Group troops.
WAGNER CHIEF ORDERS TROOPS TO TURN AROUND FROM MOSCOW 'TO AVOID BLOODSHED'
While the Wagner Group's strife with Russian Defense Minister Sergei Shoigu has captured the world's attention, Council on Foreign Relations Senior Fellow Charles Kupchan, who also served on former President Obama's National Security Council as senior director for European affairs, told Fox News Digital that he doesn't think the situation in Ukraine will be affected much.
"I don't think it will have a big impact in the sense of affecting the lay of the land on the battlefield. Now, had civil war broke out and Putin needed to draw elements of the military from eastern Ukraine, from the front lines to bring them back into Russia to help defend the regime, then obviously we'd be in a different ball game," Kupchan said.
WHO IS YEVGENY PRIGOZHIN, PUTIN'S WARLORD AND WAGNER GROUP FOUNDER?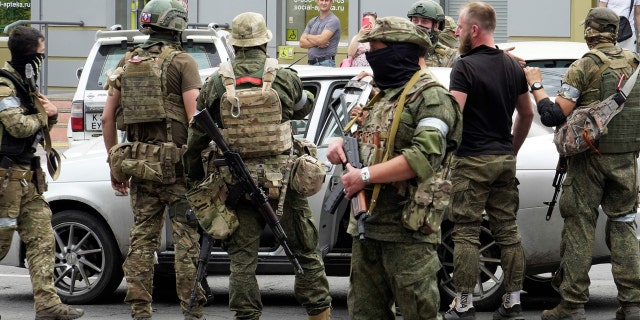 In a series of video and audio recordings on Friday, Prigozhin angrily accused Russian Defense Minister Sergei Shoigu of ordering a rocket strike on the private military contractor's field camps where the group is fighting on behalf of Russia in Ukraine.
"This is not a military coup, but a march of justice," Prigozhin declared.  "The evil embodied by the country's military leadership must be stopped."
"This scum will be stopped," Prigozhin said, referring to Shoigu.
Russia's Defense Ministry denied executing the rocket attack.
CLICK HERE TO GET THE FOX NEWS APP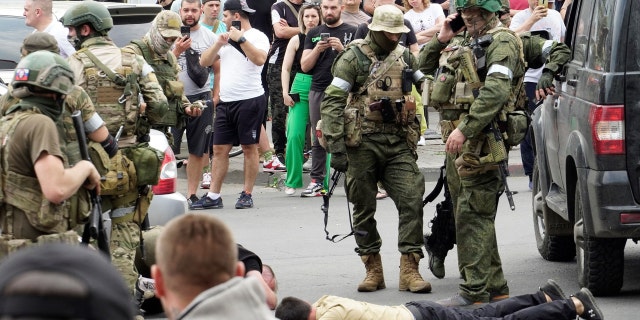 According to state news agency Taas, the National Anti-Terrorism Committee, part of the Federal Security Services, will be opening a criminal investigation on charges of calling for an armed rebellion.
Fox News' Chris Pandolfo contributed to this report.