Wagner chief Veygeny Prigozhin is moving to Belarus under a deal brokered by President Alexander Lukashenko to halt the mercenary group's march on Moscow, according to an announcement from the Kremlin. 
Kremlin spokesman Dmitry Peskov said Lukashenko had offered to mediate, with an agreement from Russian President Vladimir Putin, because he had known Prigozhin personally for around 20 years. 
The announcement came after Prigozhin said he had ordered Wagner troops to turn around, defusing a dramatically escalating crisis.  
Early Saturday, Wagner troops appeared to control the military headquarters in Rostov-on-Don, a city 660 miles south of Moscow that runs Russian operations in Ukraine. Wagner troops and equipment also were in Lipetsk province, about 360 kilometers south of Moscow, where authorities were "taking all necessary measures to ensure the safety of the population," said regional Gov. Igor Artamonov, via Telegram.
TRUMP WARNS ABOUT OUSTING PUTIN IN RUSSIA, SAYS SUCCESSOR COULD BE 'FAR WORSE'
Later Saturday, Prigozhin announced that while his men were just 120 miles from Moscow, he decided to turn them back to avoid "shedding Russian blood."
The announcement followed a statement from the office of Belarusian President Alexander Lukashenko saying he spent most of Saturday negotiating a deal between Prigozhin and Putin, The Wall Street Journal reported. Prigozhin agreed to halt the advance in a proposed settlement including security guarantees for Wagner troops, Lukashenko's office said, without elaborating.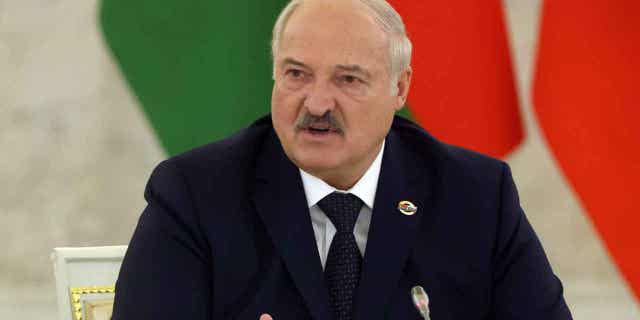 Putin had vowed harsh consequences for organizers of the armed uprising led by his onetime protégé. In a televised speech to the nation, Putin called the rebellion a "betrayal" and "treason."
"All those who prepared the rebellion will suffer inevitable punishment," Putin said. "The armed forces and other government agencies have received the necessary orders."
WAGNER GROUP CHIEF LIKELY THOUGHT 'ODDS WERE NOT IN HIS FAVOR' BEFORE ORDERING TROOPS TO TURN AROUND: EXPERT
It wasn't immediately clear what concessions, if any, Putin may have made to persuade Prigozhin to halt his march.
The Wagner Group, a private army led by Prigozhin, has been fighting alongside regular Russian troops in Ukraine. 
Peskov said Wagner troops would not be charged "because of their deeds on the front." 
Peskov added that Wagner troops who did not take part in the rebellion would sign contracts with Russia's defense ministry.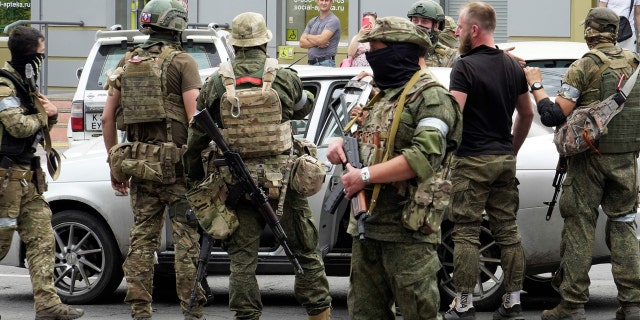 Western analysts have cautioned that the crisis in Russia is far from over. Dr. Ivana Stradner, a research fellow at the Foundation for Defense of Democracies who has been studying the unfolding situation closely, told Fox News Digital that "whoever believes this will end soon is sorely mistaken." 
"Never trust Putin. He loathes disloyalty more than anything else and [Prighozin] moving to Belarus won't guarantee that he will not also experience windows or tea," Stradner added, referring to Russian dissidents' propensity for being poisoned or mysteriously falling out of windows. 
CLICK HERE TO GET THE FOX NEWS APP
Stradner cautioned the U.S. not to take sides, saying "we should not be overly optimistic about regime change as after Putin, we may see someone even more radical." 
The Associated Press and Reuters contributed to this report.