The Texas Department of Public Safety (DPS) is expected to resume helping the City of Austin's police department on July 2, after stepping away in May to tend to the expiration of Title 42.
In a statement obtained by FOX 7 in Austin, Austin Police Department (APD) Chief Joseph Chacon said the partnership with DPS already proved to be valuable in reducing crime and shortening response times.
"This new iteration will ensure we continue that while taking Council direction into account and pivoting the deployment strategy," Chacon said.
Austin partnered with DPS in March after failed policies in the state's capital resulted in fewer officers and increased crime.
TEXAS DPS TROOPERS TO PATROL IN AUSTIN AMID CITY'S POLICE STAFFING CRISIS
Texas DPS agreed to provide state troopers and agents to focus on traffic issues and violent crime, but also added that the law enforcement officers would provide backup in emergency situations.
The partnership temporarily ceased in May for troopers to be deployed to border cities in anticipation for the extinguishing of Title 42, a Trump-era policy that allowed officials to prevent migrants from entering the U.S. due to public health concerns during the pandemic.
TEXAS DPS ENDS PARTNERSHIP WITH AUSTIN PD AMID TITLE 42 EXPIRATION, BORDER CRISIS
Upon their return, troopers will be deployed at Chacon's direction, the station reported, and his strategy will be based on traffic, violent crime and staffing levels.
Texas DPS criminal investigators will also work with APD's violent crime investigation units to help decrease gun violence.
The two agencies will attend briefings at the beginning of shifts together, and while DPS can monitor APD radio channels, trooper response will not be driven by calls.
"This partnership has proven to be a practical way to begin addressing Austin's call volume and crime," Chacon said. "We welcome DPS back to the city utilizing a different development approach. I will continue assessing the data and deploying DPS alongside APD to protect and serve."
MAYORKAS ISSUES NEW WARNING TO MIGRANTS AS BORDER PATROL MAKES RECORD APPRENSIONS AHEAD OF TITLE 42 END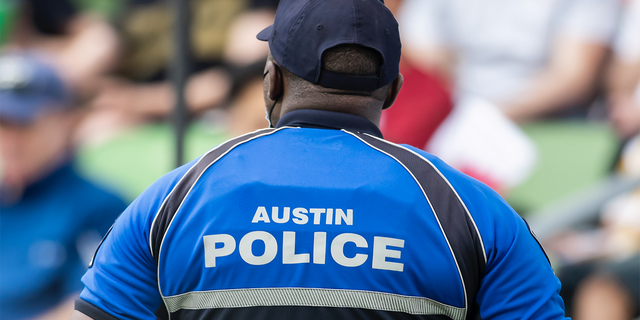 In February, Austin police officers, past and present, warned Fox News Digital that the police force was struggling because of defunding during the riots in 2020. In fact, a source told Fox News Digital that 30 officers filed retirement papers after the City Council voted to scrap a four-year contract that the city previously agreed to, and instead pursue a 1-year contract that the police union's board had rejected.
CLICK HERE TO GET THE FOX NEWS APP
The department suffered massive budget cuts from city council during the George Floyd unrest in 2020, which slashed police cadet classes and sent staffing in a downward spiral that could take more than 10 years to recover from. Mayor Steve Adler and then-Council Member Greg Casar led that vote on the council, which was unanimous. The vote to slash APD's budget forced the department to reduce or jettison several specialist anti-crime units.
Casar was later elected to Congress as a Democrat from Texas' 35th District.
Texas DPS troopers have statewide jurisdiction and have provided support in the past to cities like San Antonio and Dallas to reduce crime rates.