After calling for an armed rebellion to remove Russia's defense minister, Wagner Group chief Yevgeny Prigozhin, announced Saturday morning that he and his troops reached the city of Rostov-on-Don.
Prigozhin posted confirmation of his arrival in the city, which is home to the Russian military headquarters overseeing the war in Ukraine, in a social media video, according to The Associated Press.
In the video, he claimed that his forces had taken control of military facilities in Rostov-on-Don, including the air field. Other videos posted on social media showed military vehicles and tanks on the streets.
It was not immediately clear how he entered the city, which is under heightened security following Prigozhin's threat, or how many troops he brought with him.
RUSSIAN WARLORD THREATENS KREMLIN MILITARY OFFICIALS FOR ALLEGED ATTACK ON HIS TROOPS: REPORT
Despite Wagner playing a crucial role in Russia's invasion of Ukraine, Prigozhin has been feuding with the defense ministry, accusing Russian military officials of starving his troops of weapons and ammunition.
In a series of angry video and audio recordings on Friday, Prigozhin accused Russian Defense Minister Sergei Shoigu of ordering a rocket strike on the private military contractor's field camps where the group is fighting on behalf of Russia in Ukraine.
"This is not a military coup, but a march of justice," Prigozhin declared.  "The evil embodied by the country's military leadership must be stopped."
Prigozhin then referred to Shoigu as "scum" and said he "will be stopped."
RUSSIA OPENS CRIMINAL INVESTIGATION INTO WAGNER GROUP CHIEF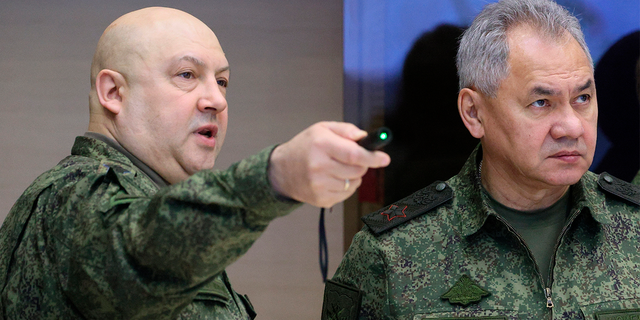 CLICK HERE TO GET THE FOX NEWS APP
According to state news agency Taas, the National Anti-Terrorism Committee, part of the Federal Security Services, will be opening a criminal investigation into Prigozhin on charges of calling for an armed rebellion. The report states that Russian President Vladimir Putin was kept informed of the situation.
Moscow appeared to be take the threat seriously, as the National Guard and riot police were sent to provide security for key facilities in Moscow, which includes transport infrastructure and government agencies, according to Taas.
Fox News Digital's Adam Sabes and The Associated Press contributed to this report.