A Russian government agency is opening a criminal investigation into Wagner Group chief Yevgeny Prigozhin after he called for an armed rebellion on Friday, which was aimed at removing the country's defense minister.
In a series of video and audio recordings, Prigozhin angrily accused Russian Defense Minister Sergei Shoigu of ordering a rocket strike on the private military contractor's field camps where the group is fighting on behalf of Russia in Ukraine.
"This is not a military coup, but a march of justice," Prigozhin declared.  "The evil embodied by the country's military leadership must be stopped."
"This scum will be stopped," Prigozhin said, referring to Shoigu.
Russia's Defense Ministry denied executing the rocket attack.
RUSSIAN WARLORD THREATENS KREMLIN MILITARY OFFICIALS FOR ALLEGED ATTACK ON HIS TROOPS: REPORT
According to state news agency Taas, the National Anti-Terrorism Committee, part of the Federal Security Services, will be opening a criminal investigation on charges of calling for an armed rebellion. The report states that Russian President Vladimir Putin was kept informed of the situation.
"The allegations circulated on behalf of Yevgeny Prigozhin are groundless. In connection with these statements, the FSB of Russia has initiated a criminal case into the call for an armed rebellion. We demand an end to illegal actions," the National Anti-Terrorism Committee siad in a statement, according to Russian state television Channel One.
Moscow appears to be taking the threat seriously, as the National Guard and riot police were sent to provide security for key facilities in Moscow, which includes transport infrastructure and government agencies, according to Taas.
RUSSIA IS TARGETING THE US HOMELAND WITH ITS STRATEGY OF CYBER ARMAGEDDON
In an audio file posted to telegram on Friday, Prigozhin said that "We go to war only with professionals. If anyone stands in our way, we will destroy everything that's in our way."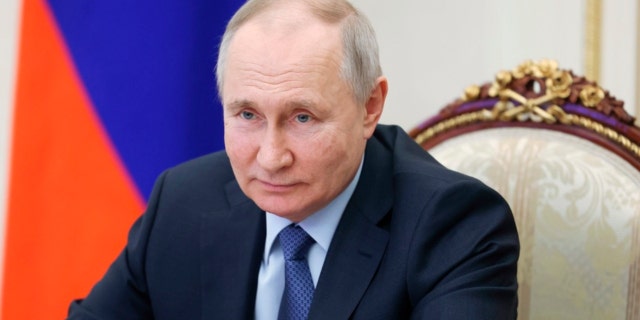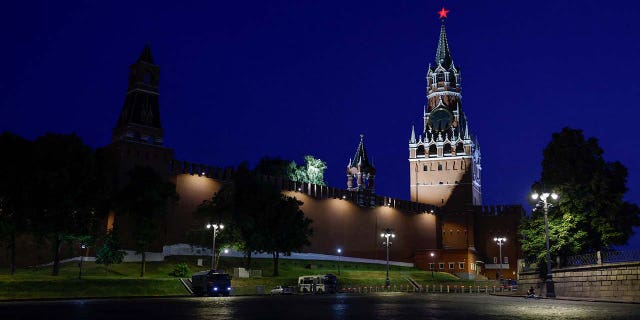 Rebekah Koffler, a Russian-born former DIA intelligence officer told Fox News Digital that the Wagner Group chief has gone too far in a fight with the FSB.
"It appears that Prigozhin has crossed the line in his fight with the Russian security bureaucracy. The FSB, Russian domestic security service has opened a criminal investigation into Prigozhin, following his calling for a military rebellion, according to the National Counter-terrorism committee," Koffler said. "This has to be a major headache for Putin now."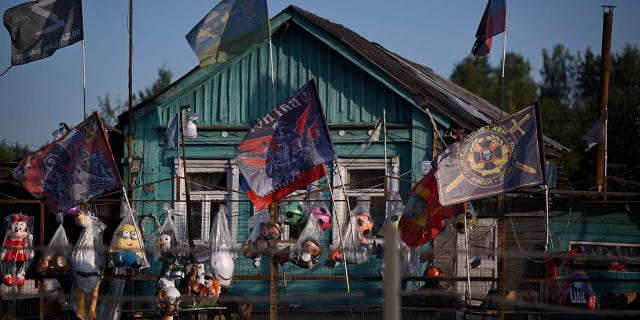 "While the situation is fluid, it is clear that the Russian government fears a social unrest, in light of the Wagner Group Commander Yevgeniy Prigozhin accusing Putin's regime of lying about the war in Ukraine," Koffler said.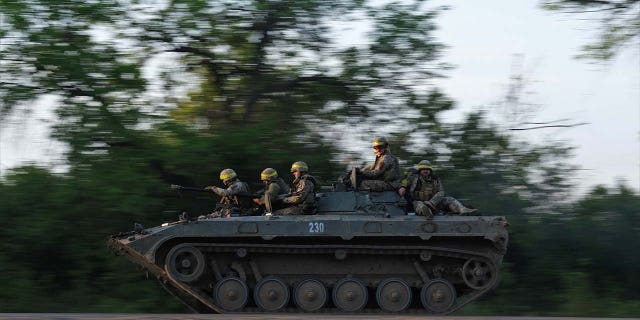 She added that "a civil conflict developing in Russia is not in anyone's interest."
"Zelensky's government is likely to want to take advantage of the situation and fuel an unrest in Russia. Many US leaders foolishly have called for Putin's ouster, something that would likely cause a major civil unrest," Koffler added. "The Pentagon ought to be watching this potential crisis very carefully. President Biden, who just a few days ago re-stated that the threat of Russia unleashing a Nuclear Armageddon is real, must think carefully how to react to this one. He suggested a strategic defeat of Russia would be a good thing. He should really think of the consequences of such a scenario."
Former CIA station chief Dan Hoffman told Fox News Digital that he doesn't "think Putin ever realized is that is failed war in Ukraine is an existential threat to Prigozhin because he lost at least 20,000 man in Bakhmut."
"He has to answer to those guys, his identity is as Wagner Chief. Yes, he's the head of the Internet research agency, but really it's all about the Wagner guys and if he doesn't blame the ministry of defense, then he has to stand before his own guys and take the blame," Hoffman said. "So he's feeling that pressure and I think that's why he's taking his guys to Moscow. Know what happens if anybody's guess but my experience in Russia things don't usually get better."
CLICK HERE TO GET THE FOX NEWS APP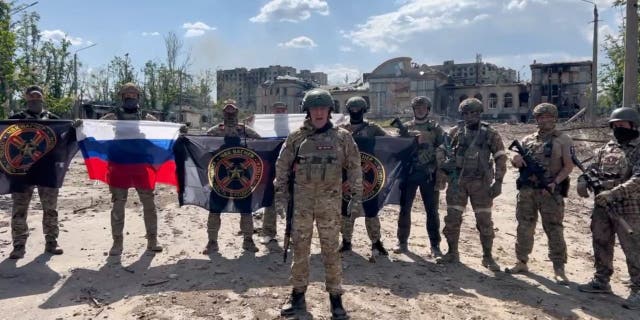 In a statement to Fox News, National Security Council Spokesperson Adam Hodge said "We are monitoring the situation and will be consulting with allies and partners on these developments."
This is a developing story.
The Associated Press contributed to this report.