Russian President Vladimir Putin is facing the biggest threat to his authority in decades. It comes after Yevgeny Prigozhin, who leads a private paramilitary group called Wagner, started a violent but brief uprising against Russia that may have long-lasting effects which could bring instability to Putin. If Putin is perceived as weakened by this assault on his leadership, then he is likely to exert aggressive strength in a show of power.
HOW TO MASTER APPLE IPHONE'S MEASURE APP FOR PRECISE MEASUREMENTS
How Putin can show his strength with weaponized tech
CLICK TO GET KURT'S FREE CYBERGUY NEWSLETTER WITH SECURITY ALERTS, QUICK TIPS, TECH REVIEWS AND EASY HOW-TO'S TO MAKE YOU SMARTER
What few know is that Vladimir Putin has been building a sophisticated facial recognition surveillance system since 2017 that is likely to be put into overdrive against any citizens willing to take on the views of the Russian leadership and military.
MORE: POLICE ARE USING INVASIVE FACIAL RECOGNITION SOFTWARE TO PUT EVERY AMERICAN IN A PERPETUAL LINEUP 
Russian surveillance technology is powered in part by Silicon Valley big tech companies in the U.S.
Facial recognition systems used by the Russian government are widely available around the world.  Russia has worked with tech companies within its own walls, and Belarus building sophisticated algorithms that make it highly accurate and efficient at population surveillance.  Ironically, while it seems to serve the purpose of limiting freedom, the technology works thanks to chips made by U.S. companies Intel and Nvidia.
There is no evidence that either US company broke any export restrictions, and neither knows nor tracks how their technologies are being used.  Prior to any ban, it would have been easy for the Russian government to source all the needed components to build a powerful spy mechanism to track its population.
FOR MORE OF MY SECURITY ALERTS, SUBSCRIBE TO MY FREE CYBERGUY REPORT NEWSLETTER BY HEADING TO CYBERGUY.COM/NEWSLETTER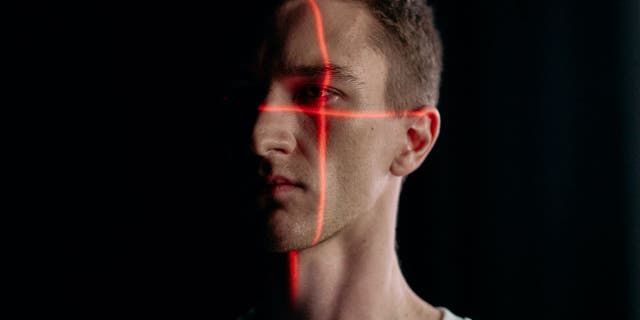 How Russian police use facial recognition surveillance to oppress its citizens
Police have been known to stop and detain members of the public they suspect could challenge the authority of the Kremlin.  Hold up a poster that says "Freedom for Russia" and "No to War," and your identity can be captured and held against you.
OVD-Info, a human rights organization, tracks the Russian government's repression of its citizens and has identified 19,700 detained Russian people dating back from May 2023.
DON'T FALL FOR THIS SNEAKY NAMELESS NUMBER TEXT SCAM
Russia's spying on its people hinges on this one public necessity
It starts with the metro subway system throughout Russia.  Passengers are required to scan their faces in order to gain access to a ride.  Russia has deployed "Face Pay" in at least 240 metro stations. The government claims it is the world's largest implementation of facial recognition.  Instead of a smartphone or ticket, the metro deploys facial recognition matching the Russian rider with the account, location, date, and time they access a station.
Russian police track public protests by using facial recognition to capture the identities of protestors sweeping up as many dissenters as the surveillance system can digest. The system has been used to prevent unauthorized gatherings by blocking access to certain metro stations or sending alerts to the police.
MORE: HOW TO STOP FACIAL RECOGNITION CAMERAS FROM MONITORING YOUR EVERY MOVE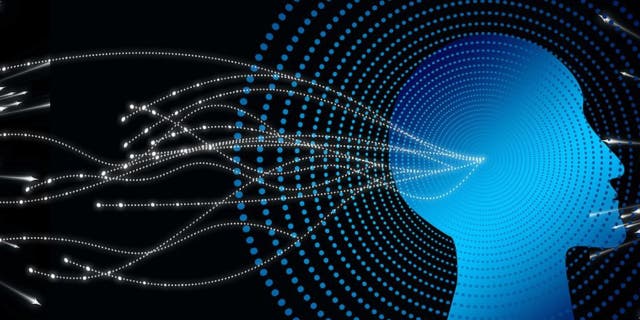 When Russian police sweep in to detain its citizens
Some hours, days, or weeks later, police located in the metro station confront Russians as they arrive to scan their face to gain access to a train.  People have reported being detained anywhere from minutes to 19 hours.  While some alleged protestors detained led to arrest and being charged, many report strong-arming tactics being deployed by police to dissuade further protesting or showing public opposition to the government's point of view.  It is a crime to be involved in "public actions aimed at discrediting the use of the armed forces of the Russian Federation" or to spread false information about the military, which can result in prison time from 3 to 15 years.
HOW TO KEEP YOUR PHONE BATTERY CHARGED LONGER
Kurt's key takeaway
If you have ever wondered why Americans should be wary of similar facial recognition surveillance systems becoming a standard on U.S. soil, you need to look no further than this example of a complete loss of freedom resulting from big brother technology. The potential for abuse and erosion of individual privacy rights is a grave concern that cannot be ignored, especially when considering the potential widespread use of facial recognition surveillance systems in this country.
CLICK HERE TO GET THE FOX NEWS APP
Do you care if you are required to scan your face for access to common necessities like at your workplace, residential buildings, or even public venues? How should we treat public facial recognition technology in America?  Let me know your thoughts by commenting below. Let us know by writing us at Cyberguy.com/Contact
For more of my security alerts, subscribe to my free CyberGuy Report Newsletter by heading to Cyberguy.com/Newsletter
Copyright 2023 CyberGuy.com.  All rights reserved.