Russia's notorious mercenary organization known as the Wagner Group once again made global headlines after its leader, Yevgeny Prigozhin led a mutiny against the Kremlin over the weekend in apparent retaliation for the treatment of his contract fighters.
While the mutiny came to an end before Prigozhin reached Moscow due to an ambiguous deal struck by Belarusian President Alexander Lukashenko – who granted safe haven to the Wagner leader and his forces – it remains unclear what will happen to the mercenary troops doing Russian President Vladimir Putin's bidding in places like Africa and the Middle East.
Putin allegedly agreed to drop the criminal case against Prigozhin by Moscow's Federal Security Services (FSB), first opened Saturday morning, in exchange for his exile from Russia.
TIMELINE OF WAGNER GROUP'S STANDOFF THAT SHOOK PUTIN'S RUSSIA
But reporting by Russian media outlets Monday suggested the case has not yet been dropped and speculation has mounted over Prigozhin's whereabouts, his security and the future of his mercenary group – which Putin has relied on to carry out objectives that Moscow does not want its military linked to.
The Russian government has denied any connection with the private military company (PMC) despite numerous U.N.-level reports showing that Wagner forces have been used to pursue Russian interests abroad – a claim that was further dismantled by Prigozhin who repeatedly accused the Russian Ministry of Defense of not providing his forces with adequate arms in Ukraine.
African nations like the Central African Republic (CAR) and Mali, who's close ties with Putin have become a top priority in the geopolitical sphere, have previously claimed that the controversial mercenary group accused of human rights abuses was not working within their borders and instead suggested their militaries had agreements with the Kremlin.
But Prigozhin's recent devotional shift has left leaders from these nations questioning how the severed relations between the Wagner chief and Putin could affect their security at home.
"The Africans are asking the same questions we are, trying to understand what the implications are for what happened over the weekend," Cameron Hudson, a senior associate in the Africa Program at the Center for Strategic and International Studies (CSIS) told Fox News Digital. "Those countries where Wagner is present, they need both Wagner and Putin."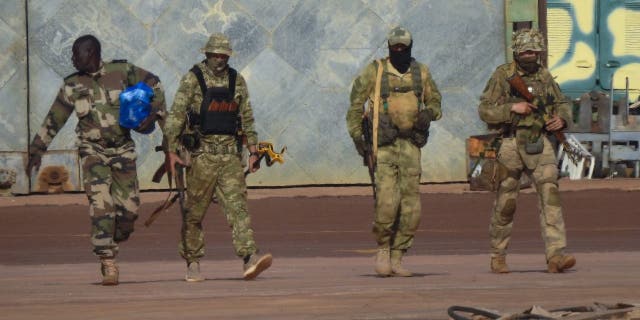 RUSSIAN WAGNER GROUP GAINS GLOBAL NOTORIETY FROM AFRICA TO UKRAINE, BUT DIVISION BREWS AT HOME
Hudson explained that while Moscow outwardly distances itself from the mercenary group, the security they both provide to African leadership is one and the same to these nations.
Wagner is believed to operate not only in Ukraine and Syria but throughout Africa with some 10,000 troops spread out across Angola, CAR, Guinea-Bissau, Guinea, Madagascar, Libya, Mali, Mozambique, Sudan, Zimbabwe and possibly Eritrea.
Using Wagner forces has proven controversial for the nations that have allowed them to operate within their borders, but it has also come with the powerful backing of Russia, which sits as permanent member of the United Nation's Security Council.
This geopolitical support was witnessed this month when Russia backed Mali's efforts to end a decade-long U.N. peacekeeping mission formed in an attempt to counter the rise in Islamic extremism.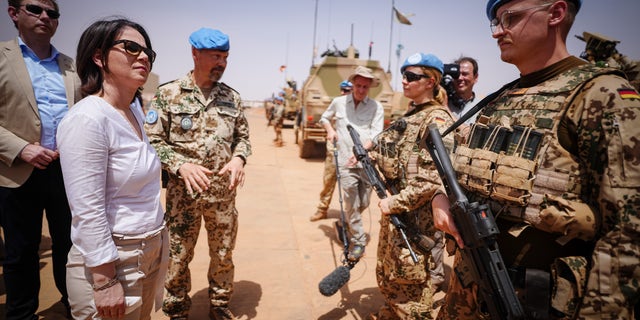 In an address to the U.N. Security Council, Mali's foreign minister accused the mission of becoming "a part of the problem in fueling intercommunal tensions."
But despite accusations of human rights abuses and provocations levied against Wagner mercenaries, they have been allowed to stay and assist Mali's military aims.
This relationship is indicative of Wagner's presence across Africa and has put these nations in a precarious diplomatic position.
"They need Putin for the kind of high-level political cover that he can give them in New York and globally," Hudson said. "And they need the day-to-day security services that Wagner is providing."
The expert explained that if Russia is able to find a way to successfully take over Wagner's operations, it could prove beneficial for Moscow and its African allies, but the Kremlin's ability to do this remains questionable.
"I'm assuming this isn't over," Hudson continued in reference to the Wagner-Putin controversy. "Wagner serves a function for Moscow that it doesn't have right now. Wagner has built relationships, it's built a network of businesses both official and unofficial.
"So, I think the question is if Prigozhin were to be replaced or removed, could the Kremlin co-opt Wagner?" he said.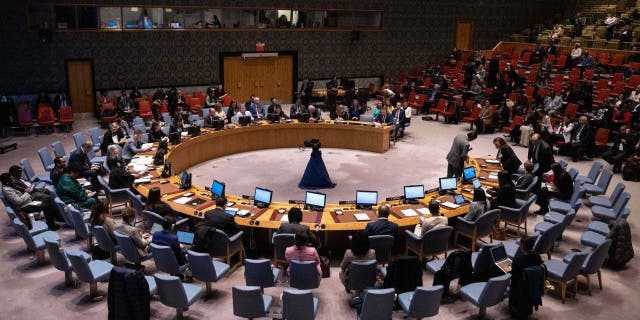 BIDEN ADMIN SAYS IT DOESN'T KNOW WHERE WAGNER GROUP LEADER YEVGENY PRIGOZHIN IS AFTER SHORT-LIVED MUTINY
One Wagner expert said this dilemma has actually granted Prigozhin the upper hand when it comes to ensuring Putin's interest in Africa remain safeguarded.
Oleksandr Kovalenko, a military supervisor of the Information Resistance group in Ukraine, which began countering propaganda following Russia's 2014 invasion of the Crimean Peninsula, explained that Wagner operations are not merely a business where security services are carried out in exchange for cash. 
The Kremlin and Putin have a long-term interest in Russia's ability to not only gain access to natural resources available across Africa but to gain influence particularly as relations with the West have collapsed after Russia's invasion of Ukraine last year.
"For Russia, control over its external 'colonies' is very important," Kovalenko said. "Therefore, the Wagnerites will not be taken away [from Africa] or replaced by any other groups. The Russian authorities do not have [another] private military company that could replace the Wagnerites in Africa."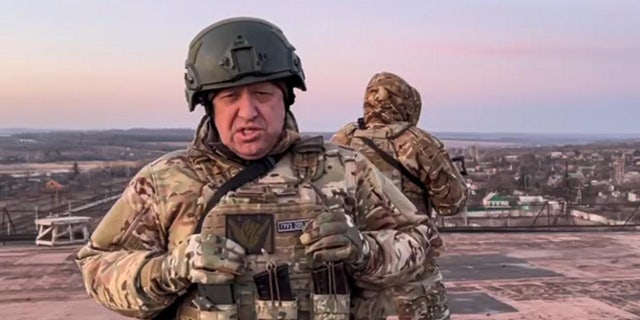 CLICK HERE TO GET THE FOX NEWS APP
"Prigozhin has a monopoly in this matter," he added.
Putin's greatest hurdle, when it comes to not only handling Russia's top mercenary network but its global reach, is in figuring out how to deal with its leader. 
A predicament for which Kovalenko argued that "the Russian leadership has no answer."