The Food and Drug Administration (FDA) has approved the first gene therapy for the treatment of Duchenne muscular dystrophy (DMD) in children from age 4 through 5 years of age.
Pediatric patients who have a confirmed mutation in the DMD gene and do not have any preemptive medical conditions will have access to the drug, called Elevidys.
"Today's approval addresses an urgent unmet medical need and is an important advancement in the treatment of Duchenne muscular dystrophy, a devastating condition with limited treatment options, that leads to a progressive deterioration of an individual's health over time," said Peter Marks, M.D., PhD, director of the FDA's Center for Biologics Evaluation and Research in Silver Spring, Maryland, in a press release issued by the FDA. 
BREAKTHROUGH FOR MULTIPLE SCLEROSIS SUFFERERS MAY INVOLVE HELPFUL HORMONE: 'PATIENTS SHOULD REMAIN OPTIMISTIC'
"The FDA remains committed to facilitating the development of innovative new therapies to reduce the impact of debilitating diseases and to improve outcomes and quality of life for those affected," he added.
What is Duchenne ​​muscular dystrophy?
DMD is a rare muscle disorder that affects around one in every 3,500 male births globally, according to the National Organization for Rare Disorders (NORD). 
Females are rarely affected.
Over time, those with the disease will experience weakening and deterioration of the muscles in the pelvic region, followed by the same effect in the shoulders, torso, forearms and other areas.
As the disease progresses, most patients will require a wheelchair by the time they reach adolescence.
Symptoms usually become apparent between 3 and 6 years of age. 
BILLS' NYHEIM HINES OPENS UP ABOUT FAMILY MEMBERS' STRUGGLES WITH MUSCULAR DYSTROPHY, HOPES TO INSPIRE PEOPLE
The symptoms may include trouble walking and running, fatigue and learning difficulties.
In advanced stages, potentially serious complications include heart disease and trouble breathing. 
Current treatments for DMD aim to improve symptoms on an individual basis — but they do not address the genetic cause.
People with this disorder have a mutation in the DMD gene on their X chromosome, which regulates the production of a protein called dystrophin that helps with muscle movement in the body and heart. 
The mutation prevents the creation of this protein, ultimately causing muscle weakness and mobility issues.
Current treatments
Current treatments for DMD aim to improve symptoms on an individual basis — but they do not address the genetic cause.
Cortisteroid medications, such as prednisone, are commonly prescribed to help slow the progression of muscle weakness, according to NORD.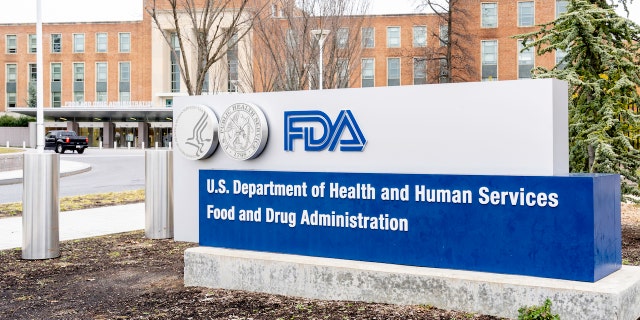 Targeted stretching exercises and physical therapy can also help patients build muscle strength.
To aid in mobility, many children with the disease often rely on braces, canes and wheelchairs.
New gene therapy shows promise
Elevidys, made by Sarepta Therapeutics, Inc. in Cambridge, Massachusetts, is a gene therapy that triggers the production of Elevidys micro-dystrophin, a shortened protein that replaces the dystrophin that is lacking in muscular dystrophy patients, per the FDA's announcement.
The gene therapy is given as a single-dose injection.
GOT A WEAK GRIP? THAT MIGHT MEAN A SHORTER LIFE, STUDY SAYS
The approval was granted through the FDA's Accelerated Approval pathway, which fast-tracks access to a drug when there is an "unmet medical need" — and when the medication is likely to relieve patients' symptoms, improve their quality of life and/or extend their survival.
The approval was based on data from a two-part study in which one group of 4- to 5-year-olds with DMD was treated with Elevidys and another group received a placebo.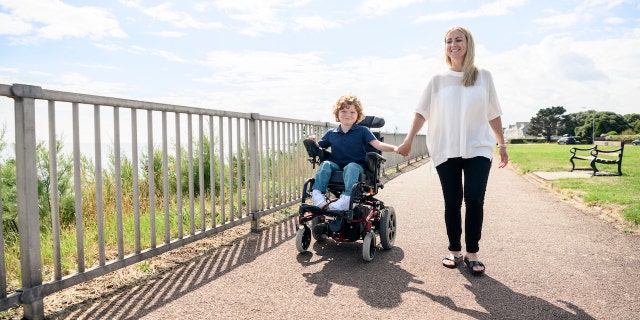 After a 48-week observation, the participants who received Elevidys showed an increase in the Elevidys micro-dystrophin protein in their DMD genes.
CLICK HERE TO SIGN UP FOR OUR HEALTH NEWSLETTER
"In making this decision, the FDA considered the potential risks associated with the drug, the life-threatening and debilitating nature of the disease for these children, and the urgent unmet medical need," the announcement noted.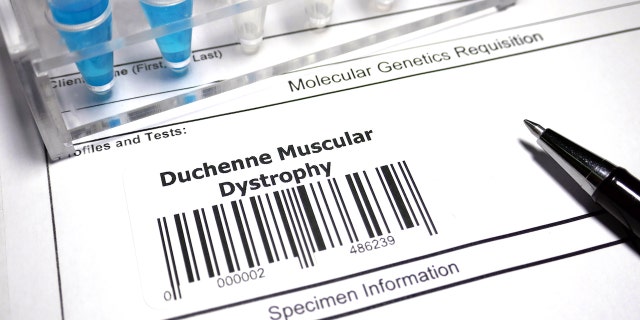 Next, the FDA will require Sarepta Therapeutics to conduct another study to measure whether Elevidys improves physical function and mobility in patients as a means of demonstrating clinical benefit.
CLICK HERE TO GET THE FOX NEWS APP
Some potential side effects of Elevidys include nausea, vomiting, fever, low blood platelet count and acute liver injury, the FDA stated. 
Less common risks include muscle inflammation and heart disease.