The U.S. Coast Guard confirmed Thursday that a debris field found approximately 1,600 feet from the Titanic wreckage was from a submersible's catastrophic implosion that killed all five men aboard. 
The discovery effectively concluded a search for the missing Titan submersible that lost contact with its surface ship roughly an hour and 45 minutes after descending to the Titanic. 
The loss of contact with the submersible sparked an international rescue operation as authorities scrambled to locate the vessel before air supply levels were expected to run out early Thursday. 
Below are some of the key vessels and equipment that were involved in search efforts:
THE HORIZON ARCTIC 
The Horizon Arctic is a 307-foot Canadian vessel that deployed remotely operated vehicles, or "ROVs," to reach the sea floor and began its search for the missing submarine.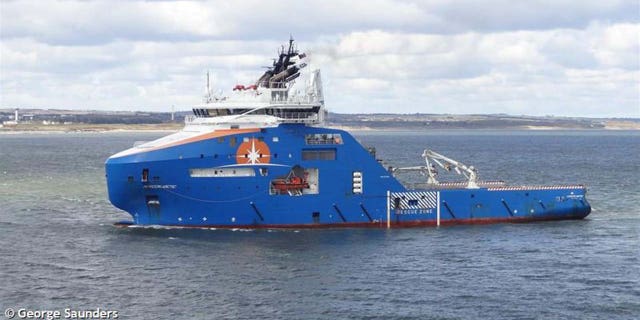 MISSING TITANIC SUBMARINE FOUND, CREW KILLED IN DEEP-SEA CATASTROPHE, COAST GUARD SAYS
RESEARCH FRENCH RESEARCH VESSEL L'ATALANTE
L'Atalante is a 279-foot French vessel that deployed the Victor 6000, an ROV, to aid the search. The ship is managed by the Ifremer research institute, which was in contact with the U.S. Navy with a request for help on Monday.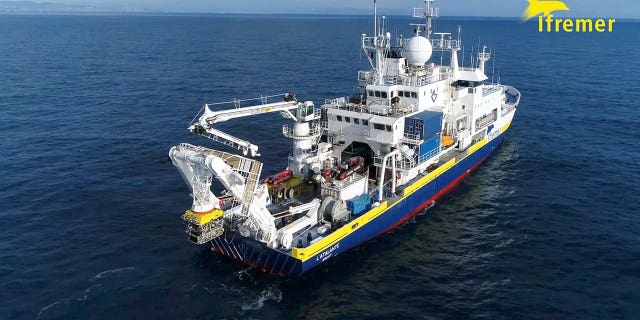 TECHNIPFMC PIPELAY VESSEL, THE DEEP ENERGY
Public traded TechnipFMC sent one of its pipelay vessels to help with rescue mission. The company's vessel, called Deep Energy, started doing ROV operations on Tuesday.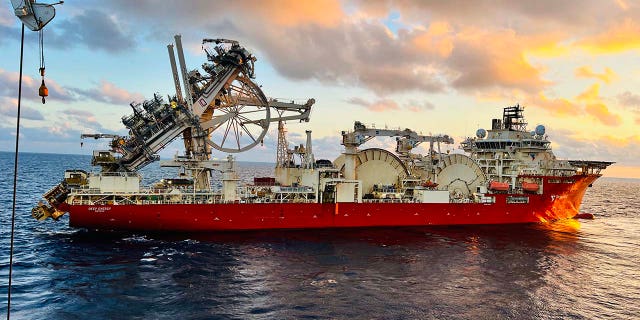 HMCS GLACE BAY
The HMCS Glace Bay is a 181-foot defense vessel from the Canadian Navy. The vessel provided a medical team specializing in dive medicine and a six-person mobile hyperbaric recompression chamber.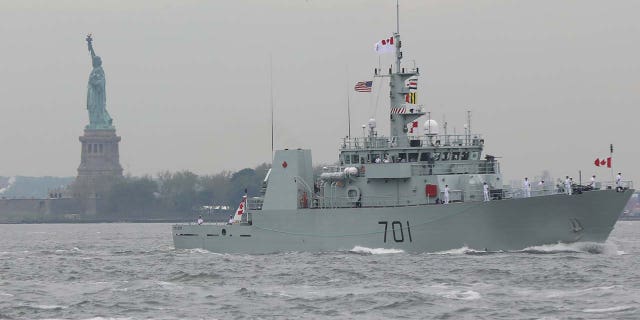 CCGS JOHN CABOT
The CCGS John Cabot is a 207-foot vessel with sonar capabilities belonging to the Canadian Coast Guard. The U.S. Navy said the vessel arrived on scene Wednesday.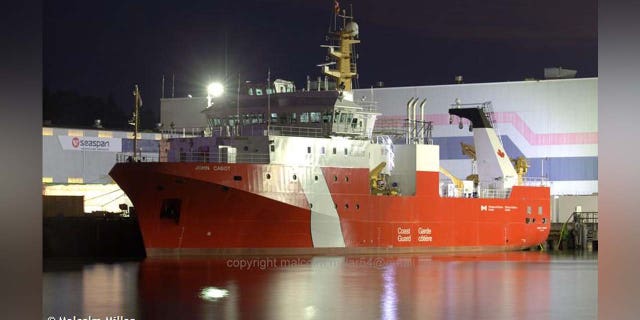 PELAGIC RESEARCH SERVICES' ODYSSEUS 6K ROV
Pelagic Research Services, based in South Wellfleet, Massachusetts, said it was contacted by OceanGate, the company behind the tourist submersible, for use of its remotely operated vehicles, or "ROVs," to assist with the search.  
The ROV found a "debris field" in the search area for OceanGate's missing Titan submersible near the Titanic on Thursday.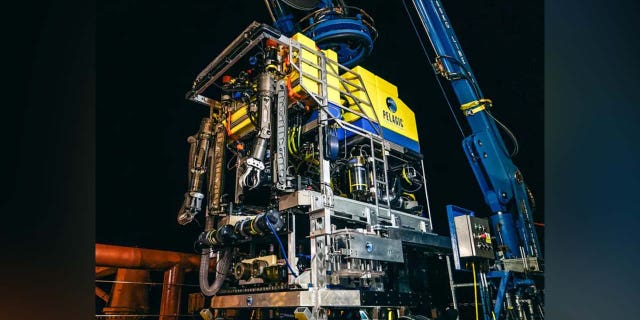 VICTOR 6000 – AN UNMANNED FRENCH ROBOT
The Victor 6000 is an unmanned French robot that can dive up to nearly 20,000 feet – beyond the level of the Titanic wreckage. It has arms that can be remotely controlled to cut cables or otherwise help release a stuck vessel, but it does not have the capability of lifting the vessel on its own.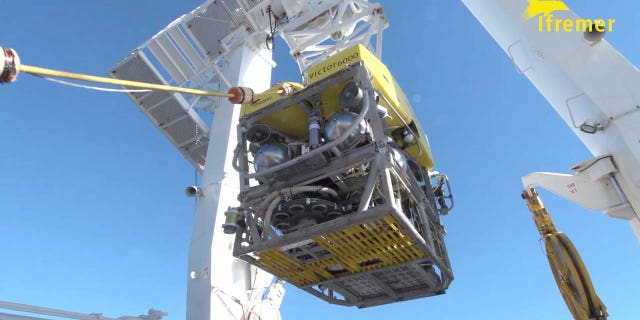 CLICK HERE TO GET THE FOX NEWS APP