White House National Security Council John Kirby said Monday it's too soon to know what will become of the Wagner mercenaries after troops were led by Yevgeny Prigozhin on a short-lived mutiny over the weekend. 
The comment from Kirby came in response to a reporter who questioned what implications the weekend's events will have on Wagner's power and ability – both inside Ukraine and in other regions, like Africa. 
"Where does Wagner go from him? Do you have any early read on that?" the reporter asked. 
"No, we don't. And we don't know the answer to your question. It's just too soon to know," Kirby said. "We recognize that Wagner still has a presence in Africa. I think you know, we have worked to hold Wagner accountable." 
PUTIN SAYS WAGNER MUTINEERS 'BETRAYED' RUSSIA, OFFERS NON-PARTICIPANTS CONTRACT WITH MINISTRY OF DEFENSE
The mercenary group is listed as a transnational criminal organization and has been sanctioned by the U.S. government. 
"We will continue to take those actions that are appropriate to try to limit their ability to sow chaos and violence wherever it is," Kirby said. "But it's just too soon to know after the weekend's events where Wagner goes as an entity or where Prigozhin goes in terms of his leadership of it." 
Kirby said he did know where the group's leader was.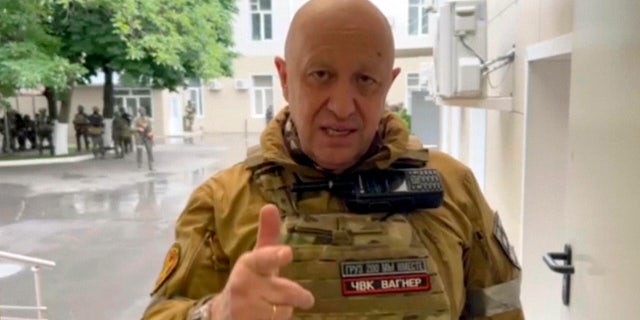 The Wagner Group was founded in 2014 by Russian Oligarch Yevgeny Prigozhin, who is reported to have fled to Belarus, and was closely linked to Russian President Vladimir Putin before he announced his march to Moscow with a contingent of 25,000 mercenaries. 
CLICK HERE TO GET THE FOX NEWS APP
Prigozhin pulled the plug on the march to apparently avoid bloodshed. Wagner's total force is estimated to have more than 50,000 members.
Fox News' Benjamin Weinthal and The Associated Press contributed to this report.