Israel continues to explore innovative uses for artificial intelligence (AI) in various aspects of security and law enforcement, helping to foil numerous threats.
"AI technology has been incorporated quite naturally into the Shin Bet's interdiction machine," Shin Bet Director Ronen Bar said in a speech to the Cyber Week conference in Israel. "Using AI, we have spotted a not-inconsequential number of threats."
Shin Bet, the Israeli counterpart to the FBI or Britain's MI5, has created its own generative AI platform, akin to ChatGPT, Bar revealed. He explained that the platform has allowed the intelligence service to streamline its work by flagging surveillance anomalies and sort "endless" amounts of intelligence.
"Since the beginning of 2022, ISA handled 600 ISIS-related cases, many of them consumed similar violent and dangerous content on social media and on the web. Some were even arrested just before attacking," Bar said. "They are added to roughly 800 major attacks we have foiled since January 2022."
NEW TECHNOLOGY SAVES FARMERS TIME IN FIELD BY TACKLING MOST 'TEDIOUS, TIME-CONSUMING' PROBLEM
"An alarming number of them have a strong basis on the web – posts, inspiration, knowledge or social groups," he added. "The trend is clear. Traditional security organizations must adapt to the new situation, where any angry person with access to the Internet may become a threat."
"Already today, with AI, we have identified a significant number of threats," he said. "The machine and its ability to detect anomalies create a protective wall against our enemies, alongside our traditional capabilities. … Since we have understood we can't fight this war with sticks and stones, we recognize the threats but also see opportunities using AI."
Retired Maj. Gen. Isaac Ben-Israel, director of Blavatnik Interdisciplinary Cyber Research Center at Tel Aviv University, argued that the "accelerated increase in the use of artificial intelligence has a drastic impact on the cybersecurity arena, cyberdefense and the nature of malicious cyberattacks."
"Accelerating rise in the use of artificial intelligence has a drastic impact on the cybersecurity arena, cyberdefense and the nature of malicious cyberattacks," he said. "As the use of AI increases, our society becomes more and more dependent on computers, leading to a greater need for strong cyberdefense measures."
UN CALLS FOR AI WATCHDOG AGENCY DUE TO 'TREMENDOUS' POTENTIAL
Gaby Portnoy, director-general of Israel National Cyber Directorate, told the Cyber Week conference that "Anyone who carries out cyberattacks against Israeli citizens must take into account the price he will pay." 
"In the past year, we have been working hard to develop our resilience and expand our capabilities to detect cyberattacks, raise our shields and expose malicious activities, specifically Iranian," Portnoy said, adding that the vast majority of attacks are thwarted.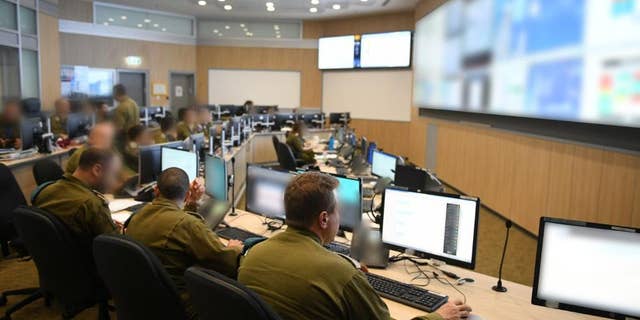 Portnoy described some of the projects the Cyber Directorate has pursued over the past year, saying that Israel is working with "our partner from the UAE [United Arab Emirates], His Excellency Dr. [Mohamed] Al Kuwaiti" to build "a multinational cybercollaboration platform for cyberinvestigation and knowledge building."
Rafael Advanced Defense Systems Ltd., a global leader in defense technology, helped develop a new system called Puzzle, which uses AI to combine and analyze visual data, communications information and other information to create a "comprehensive and filtered dataset," according to a company press release.
AI REVEALS CHEMICALS THAT COULD STOP AGING IN ITS TRACKS
Puzzle seamlessly interfaces with existing command and control systems, helping to make sense of the incoming data to prioritize necessary targets within tight time frames, helping improve the efficacy of AI targeting.
Essentially, the Puzzle system works like a filter for the incredible amount of information AI can handle as many analysts and officials look to keep the human element involved in any AI-powered process.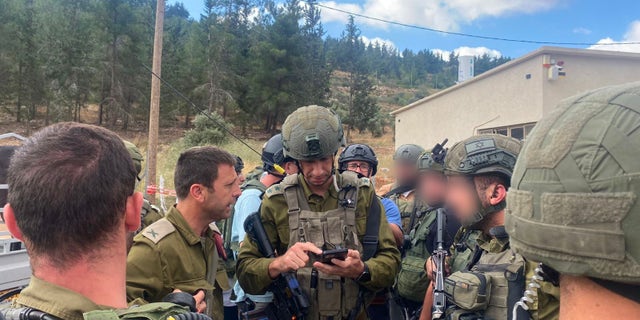 Israel has remained on the cutting edge of AI and its uses across various security fields: The Israel Defense Forces (IDF) has invested in AI, which officials have argued presents "a leap forward" even as researchers raise concerns about the potential escalation it would create.
Col. Uri, head of the data and AI department, Digital Transformation Division, previously told Fox News Digital that "Anyone who wants to make such a change faces a huge challenge."
CLICK HERE TO GET THE FOX NEWS APP 
The IDF used AI in a 2021 operation to successfully target at least two Hamas commanders, producing "200 new target assets" by using the new digital methods to create likely targets and locations to hit.
"Because we don't have a lot of manpower, we need to find creative ways to compensate," Ram Ben Tzion, founder and CEO of tech firm Ultra, previously told Fox News Digital. "So, when it comes to data and intelligence, many times we've had to rely on innovation and technology to compensate for lack of resources, human or other."