A new phone number text messaging scam has been making the rounds on smartphones. This sneaky scam is pretty clever. Scammers are getting better by the day at fooling people into thinking they're genuine, so we have to be more prepared than ever when it comes to protecting our information. Let's go through how this scam tricks people and what you can do to protect yourself.
CLICK TO GET KURT'S FREE CYBERGUY NEWSLETTER WITH SECURITY ALERTS, QUICK TIPS, TECH REVIEWS AND EASY HOW-TO'S TO MAKE YOU SMARTER
What does this text messaging scam do?
Scammer texts from a random number
This new sneaky scam has a scammer text you from a random number claiming that they have your phone number yet don't have a name attached.
Gain your sympathy
They will then try to gain your sympathy by saying they're a long-lost friend or family member and they want to reconnect. The message will look something like this:
WHAT TO KNOW ABOUT THE FTC TAKING ON AMAZON PRIME
A ploy to get your full name
However, this is just a ploy to get you to give your full name so that they can associate it with your phone number. Once a scammer has your full name and phone number, they can easily dig up other information about you, like your email, home address, and anything else they can find on the dark web that is connected to you. This will allow them to build a profile on you to gain access to your private accounts and even potentially steal your identity.
MORE: HOW TO SCRUB YOUR PERSONAL INFORMATION OFF THE INTERNET
How do I know if it's a scam and not a real person trying to contact me?
Remember, it's always better to err on the side of caution when dealing with unfamiliar or suspicious contacts. Protecting your personal information and staying vigilant can help minimize the risk of falling victim to scams.
If you receive a text from someone claiming to have your phone number but not your name attached to it, it's important to exercise caution, even if you think it might be a real person. While it may not necessarily be a scam, it's always better to be safe and protect yourself.  Here are some of my tips for protecting yourself.
5 REASONS WHY YOU WANT TO USE AIRPLANE MODE MORE OFTEN
Tips to protect yourself from scammers
Verify the identity first
If the person contacting you claims to be from a specific organization or company, independently verify their identity. Use official sources such as the company's website or phone directory to find the appropriate contact information and reach out to them directly to confirm if they contacted you.
HOW TO AVOID VACATION RENTAL SCAMS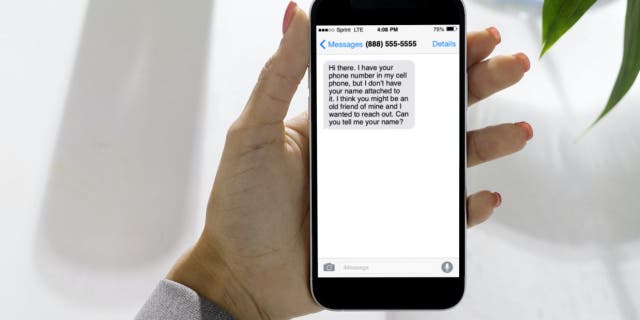 If the person is claiming to be someone you know personally, ask them for their name and see if you recognize them. If you don't recognize the name or they refuse to identify themselves, it's likely a scam. Do not give the person on the other end any personal information such as your name, address, Social Security number or financial details.
MORE: DON'T FALL FOR THESE WRONG NUMBER TEXTING SCAMS 
Beware of suspicious links or attachments 
Avoid clicking on any links or downloading attachments from unknown senders. These could be phishing attempts to gain unauthorized access to your personal information or install malware on your device.
Having good antivirus software on your devices will make sure you are stopped from clicking on any potential malicious links or opening any malicious attachments that a scammer might send you, which may install malware on your devices and allow them to gain access to your personal information.
See my expert review of the best antivirus protection for your Windows, Mac, Android & iOS devices by heading to CyberGuy.com/LockUpYourTech
MORE: FIND OUT WHY CELLPHONE COMPANIES NOW MUST BLOCK OBVIOUS SCAM TEXTS 
Be cautious of requests for money
Be cautious if the person requests money or financial assistance, especially if it's someone you don't know. Scammers often use various tactics to deceive people into sending money, such as posing as a friend in need or creating a sense of urgency. Always verify the legitimacy of such requests before taking any action.
ARE 3-D PRINTED CAKES THE FUTURE OF BAKING?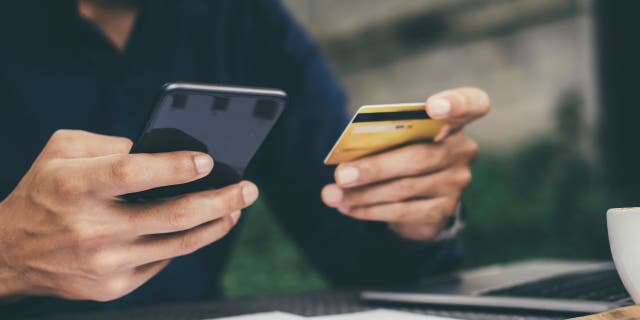 Block and report the sender
If you suspect the text sender is engaging in fraudulent activity or if they continue to bother you despite your best efforts to determine their identity, consider blocking their number. Additionally, report the incident to your local authorities or the appropriate organization if it involves a known company or service.
MORE: SPAM TEXTS ARE OUT OF CONTROL, SAY ALL 51 ATTORNEYS GENERAL
FOR MORE OF MY SECURITY ALERTS, SUBSCRIBE TO MY FREE CYBERGUY REPORT NEWSLETTER BY HEADING TO CYBERGUY.COM/NEWSLETTER
Use identity theft protection 
If you accidentally gave the scammer your name, be wary of what they may do with your information. Identity Theft protection companies can monitor personal information like your home title, Social Security number, phone number and email address and alert you if it is being sold on the dark web or being used to open an account. They can also assist you in freezing your bank and credit card accounts to prevent further unauthorized use by criminals.
One of the best parts of using some services is that they might include identity theft insurance of up to $1 million to cover losses and legal fees and a white glove fraud resolution team where a U.S.-based case manager helps you recover any losses.
See my tips and best picks on how to protect yourself from identity theft by visiting CyberGuy.com/IdentityTheft
Kurt's key takeaways
This new phone number text messaging scam aims to trick you into revealing your full name by claiming to be a long-lost friend or family member. Once scammers have this information, they can gather more personal details about you and potentially steal your identity. To protect yourself, verify the sender's identity, avoid clicking on suspicious links or attachments, be cautious with financial transactions, block and report the sender if needed, and consider using identity theft protection services. Stay vigilant and safeguard your personal information to prevent falling victim to these types of sneaky phone number text scams.
CLICK HERE TO GET THE FOX NEWS APP
Do you ever get junk texts or scams like this on your phone? How do you reduce the number of spam texts? Let us know by writing us at CyberGuy.com/Contact
For more of my security alerts, subscribe to my free CyberGuy Report Newsletter by heading to CyberGuy.com/Newsletter
Copyright 2023 CyberGuy.com. All rights reserved.