A celebrity charity golf event hosted by Buffalo Bills safety Jordan Poyer and set to be held at Trump National Doral in Florida was canceled over the backlash the event received, his representative said.
Avalon Sports released a statement on the cancellation Saturday.
"We would like to inform the general public and media outlets that the Jordan Poyer Celebrity Tournament scheduled to take place on July 10th has been rescheduled for next year. The tournament is a charitable initiative that Jordan has been working on for the past 6 months. Our main goal was to raise funds for the Buffalo community," the statement reads.
CLICK HERE FOR MORE SPORTS COVERAGE ON FOXNEWS.COM
"This years' (sic) event was being held at one of Jordan's favorite courses in south Florida. The Blue Monster at Trump National in Doral, Florida. This is a PGA course where Tiger Woods won The Doral Open 2 years in a row back in 2005 & 2006."
"Unfortunately, we were sadly surprised by negative comments by some individuals to make this a political battle and continue to divide our community," the statement continues.
"We condemn any type of violence and stand by Jordan as he continues to work to make a positive impact and be a role model for our community."
Poyer said in an Instagram video that the ECMC Foundation was a "huge sponsor" of the event and took part in it last year. He also said some golfers withdrew from the event as well. Poyer lamented egos getting in the way of "being a good human being."
"They decided they didn't want to take part in my tournament in which they took part in last year because of where it's at, at Trump National Doral in South Florida," Poyer said. "ECMC decided they can no longer take the pressure from up top, from the people above them, and it probably has nothing to do with ECMC at all."
BRONCOS GREAT ROD SMITH BELIEVES HE'S 'DESERVING' OF HALL OF FAME HONORS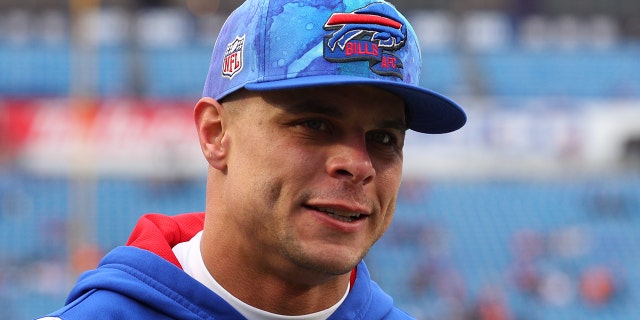 "I'm really thankful and blessed to have worked with the people that I have worked with at ECMC in the past two years. … I'm not naive. I understand where they are on the political spectrum, where New York is on the political spectrum. Do I agree with a lot of it? No, I don't. I'm sorry, but I don't. … I say the quiet part out loud a lot and some of you don't like that. My bad. I still went and put my ego aside and went to go help those who needed help or needed a laugh."
Susan Gonzalez, an ECMC Foundation spokesperson, told the Buffalo News that the organization was the beneficiary of the event and not the sponsor.
"ECMC Foundation was fortunate to be a beneficiary of Jordan Poyer's golf tournament in Florida," Gonzalez told the outlet. "Although the Foundation was not a sponsor, we have had an excellent partnership with Jordan, and we respect his decision to cancel his tournament; we hope he will consider supporting us in his future events."
Additionally, Poyer called for unity among Americans.
"I believe in the universal law that the energy you put out is the energy you get back, and we're not doing that right now," he said. "All we do is fight with each other all day. Fight with each other about politics, about religion, about race. The issues that come up are the issues we create. … It blows my mind that we sit here in America today with these issues."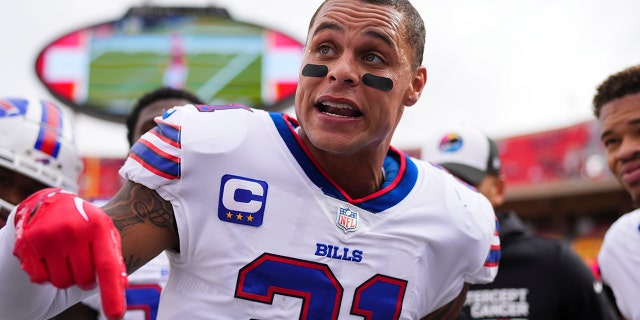 Poyer's teammates, Gabe Davis, Josh Allen and Reid Ferguson, all expressed support for him in the comments section.
CLICK HERE TO GET THE FOX NEWS APP
Poyer has been with the Bills since 2017. He signed a two-year extension with Buffalo in the offseason. He was an All-Pro first team selection in 2021 and a Pro Bowler in 2022. Last season, he had 63 tackles and four interceptions.