Yevgeny Prigozhin, self-proclaimed founder and leader of the mercenary Wagner Group, has marched his troops towards Moscow after claiming the Kremlin authorized an attack on his forces – an historic decision for a man who came from such humble beginnings. 
Wagner Group's origins remained obscured for some time after its founding in 2014 to assist in Crimea, with many believing that Prigozhin at least funded the group if not outright founded it. The group's leader at the time, Dmitry Utkin, had previously worked as Prigozhin's head of security. 
But Prigozhin eventually revealed – or at least claimed – that he had indeed created the group, which has continued to serve Russian interests across the globe, operating in Africa, Syria and other areas to help push Russian President Vladimir Putin's international goals. 
The group came to mainstream prominence with the invasion of Ukraine, where it first tried to assassinate Ukrainian President Volodymyr Zelenskyy and end the conflict quickly. Putin increasingly relied on the group to maintain the initiative in Ukraine as his forces failed to make the expected gains.
WAGNER GROUP: WHAT TO KNOW ABOUT RUSSIAN MERCENARY GROUP IN UKRAINE
Before he was acting as Putin's butcher in Ukraine, Prigozhin got his start as a hot dog vendor in the flea markets of Lenningrad, according to The New York Times. 
Born June 1, 1961, Prigozhin lived during the height of the Soviet Union. He crossed paths with police multiple times for theft and fraud as a teenager, eventually sentenced to 12 years in prison in 1981. 
After receiving a pardon in 1988 and release in 1990, Prigozhin made a living selling food with his mother and stepfather, eventually pursuing more entrepreneurial efforts after the collapse of the Soviet Union. He opened restaurants and convenience stores that made him incredibly wealthy in the burgeoning Russian Federation.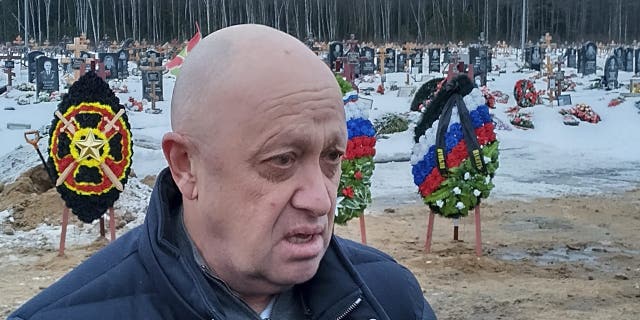 Prigozhin's success drew him close to Putin, who contracted Prigozhin's Concord Catering to serve food for the Kremlin and Russian military. He allegedly used a significant portion of the proceeds to start the Internet Research Agency, a troll factory known as "the Propaganda Kitchen," according to Radio Free Europe. 
WAGNER GROUP FORCES SAID TO BE ADVANCING TOWARDS MOSCOW AFTER CAPTURING RUSSIAN MILITARY FACILITIES: REPORTS
A 2017 U.S. intelligence report on Russian efforts to interfere in the 2016 Presidential Election specifically named Prigozhin's troll factory as a main player, using "targeted advertisements, intentionally falsified news articles, self-generated content, and social-media platform tools to interact with and attempt to deceive tens of millions of social-media users in the United States." 
His activities landed him on the FBI's Most Wanted list, with the agency offering a $250,000 reward for information leading to his capture. He stands accused of conspiracy to defraud the United States by interfering in the functions of the Federal Election Commission from 2014 to February 2018.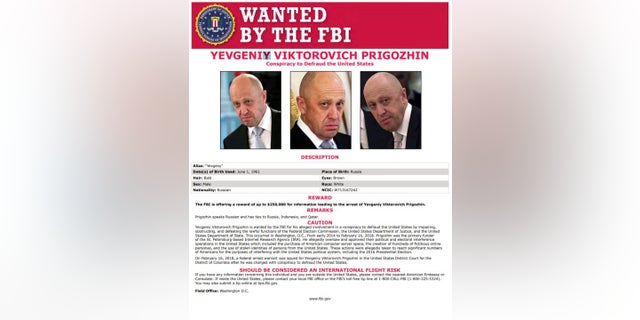 The Wagner Group would prove his most high-profile venture, thanks to its role in the invasion of Ukraine in 2022. Prigozhin rolled out a heavy recruitment drive starting in the summer of that year, eventually turning to Russia's prisons in a Suicide Squad-style agreement to give those who served a pardon if they were to survive six months in Ukraine. 
His forces also made gains at a time when Putin was desperate for wins, such as capturing the town of Soledar. Wagner spent more time at the front lines, giving Prigozhin more points with Putin. Other Putin allies even started to consider starting their own mercenary groups.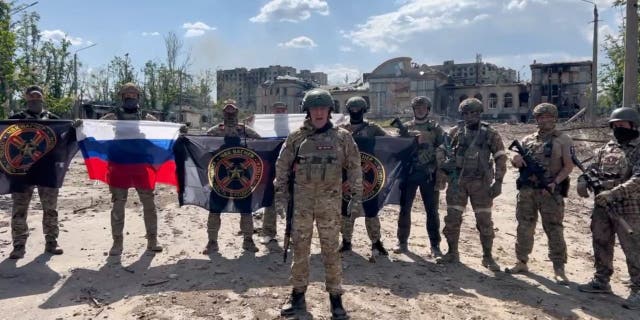 With the increasing reliance on his private forces, Prigozhin appeared to enjoy greater sway at home, but he may have too freely wielded his clout and alienated the Russian military command with whom he needed to collaborate. 
PUTIN VOWS TO DEFEND RUSSIA AGAINST ARMED REBELLION LED BY MERCENARY CHIEF: 'THEY WILL ANSWER FOR IT'
Russia's chief of general staff Valery Gerasimov and Defense Minister Sergei Shoigu ended the prison recruitment scheme and appeared to deprive Wagner of much-needed munitions, prompting numerous angry rants from Prigozhin.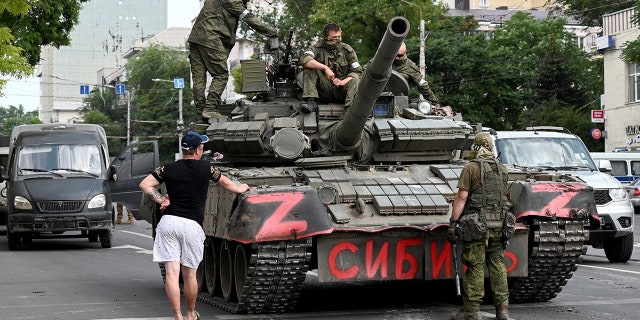 Prigozhin called Russian military command "clowns" and repeatedly accused them of "treason" for depriving his men of their weapons supplies. 
"If the whole chain (of command) is 100% failed and will only be led by clowns who turn people into meat, then we will not participate in it," Prigozhin said during an interview to celebrate his 62nd birthday.
Prigozhin famously makes heavy use of social media, particularly Russian platform VK, where he posted a number of videos and photos as well as, in the run-up to his march to Moscow this week, various voice clips with rants and claims against the Russian military command. 
"Their blood is still fresh, and now, listen to me, b—-," Prigozhin said in a video posted in May as he walked among the bodies of dead soldiers. "These are someone's fathers and someone's sons."
CLICK HERE TO GET THE FOX NEWS APP
"And those [expletive] who don't give us ammunition will burn in Hell, eating their guts, [expletive]," he continued, aiming his rant at Sergei Shoigu, the Russian defense minister, and Valery Gerasimov, the chief of the general staff. "We have a 70% shortage of ammunition. Shoigu, Gerasimov, where is the ammunition? Look at them, b—-!"
Prigozhin appeared to have enough on Friday this week as he claimed that the Kremlin had attacked his men, and he initiated a "march for justice" to Moscow so he could resolve his dispute with the military.