A dog has been found alive underneath rubble five days after a devastating 7.8-magnitude earthquake rocked Turkey. 
Elif Polat, a nurse working with a search and rescue team in the hard-hit Hatay province, said the canine was found about 138 hours after the earthquake struck southern Turkey.
"It was miraculous because we were removing debris and only dead bodies, and the dog was buried in the rubble with almost no gaps," she said. 
Video shows first responders pulling on the dog's collar to help the pet out of the rubble on Saturday night. The dog later could be seen wagging its tail. 
5 FAMILY MEMBERS PULLED FROM TURKEY EARTHQUAKE RUBBLE AFTER 129 HOURS 
In the southeastern city of Adiyaman, a 4-year-old girl was found alive in rubble on Monday, 177 hours after the earthquake hit, while a 13-year-old boy was found alive five hours later in Hatay province, according to The Associated Press. 
IRAN MAY USE EARTHQUAKE TO SMUGGLE ARMS TO SYRIA UNDER THE GUISE OF AID: REPORT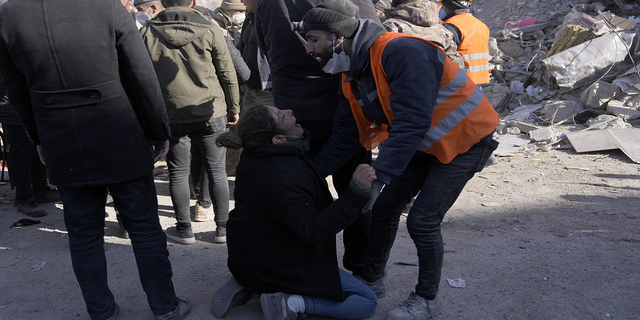 As of Monday, more than 35,000 have been reported dead in Turkey and Syria following the earthquake.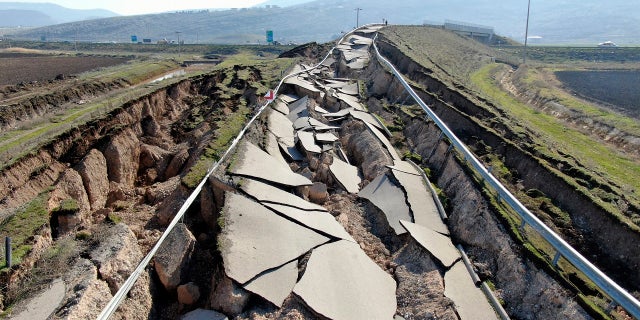 But the toll is likely to surpass 56,000 people, United Nations emergency relief chief Martin Griffiths said.  
CLICK HERE TO GET THE FOX NEWS APP 
"I think it is difficult to estimate precisely as we need to get under the rubble but I'm sure it will double or more," Griffiths told Sky News over the weekend. "That's terrifying. This is nature striking back in a really harsh way." 
Fox News' Paul Best contributed to this report.