Death toll 31,643 in Turkey, more than 5,700 in Syria.
At least eight people reported rescued on Monday.
Syria's Assad agrees to more border crossings for aid.
---
KAHRAMANMARAS/ANTAKYA: An 18-year-old man was pulled from the rubble of a building in southern Turkey, the third rescue on Tuesday and some 198 hours after a devastating earthquake as aid workers shifted focus to those across Turkey and Syria left homeless in the bitter cold.
Muhammed Cafer, whose rescue was reported by broadcaster CNN Turk, could be seen moving his fingers as he was carried away, after surviving the huge February 6 earthquake and major aftershock hours later.
It was one of the deadliest tremors in Turkey's modern history, with the combined death toll in Turkey and neighbouring Syria now exceeding 37,000.
A little earlier, rescuers pulled two brothers alive from the ruins of an apartment block in Turkey's Kahramanmaras province, who Anadolu news agency named as 17-year-old Muhammed Enes Yeninar and his brother, 21-year-old Baki Yeninar. They were taken to the hospital although their condition was unclear.
Rescuers again worked through the night to rescue people clinging to life. But some teams have started scaling back operations as low temperatures reduced the already slim chances of survival. Some Polish rescuers, among many multinational teams that flew in, announcing they would leave on Wednesday.
Earlier on Tuesday, a boy and a man were saved in hard-hit Kahramanmaras, while rescuers were still trying to reach a grandmother, mother and daughter from one family who appeared to have survived in the broken masonry of a building.
In the shattered Syrian city of Aleppo, UN aid chief Martin Griffiths said on Monday that the rescue phase was "coming to a close", with the focus turning to shelter, food and schooling.
Syrian President Bashar al-Assad agreed to allow more UN aid to enter from Turkey, diplomats said late on Monday, helping those in devastated northwest Syria, a region that has received little aid so far.
Counting the cost 
In the southern Turkish city of Antakya, excavators began tearing down heavily damaged buildings and clearing rubble in one devastated residential area. Blue lights from ambulances lit dim streets where there was still no power.
The Turkish toll was 31,643 killed, the Disaster and Emergency Management Authority said on Monday.
The total death toll in Syria, a nation ravaged by more than a decade of civil war, has reached 5,714, including those who died in both the rebel enclave and government-held areas.
Turkey faces a bill of as much as $84 billion, a business group said. Turkey's Urbanisation Minister Murat Kurum said some 42,000 buildings had either collapsed, were in urgent need of demolition, or severely damaged across 10 cities.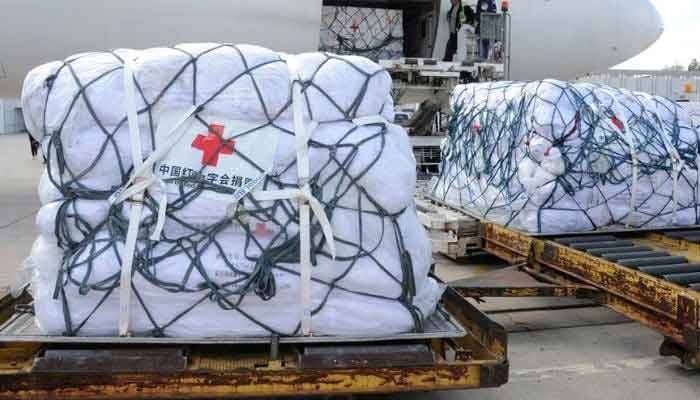 Dozens of residents and first responders voiced bewilderment at a lack of water, food, medicine, body bags and cranes in the disaster zone in the first days after the quake, with many criticising what they said was a slow and centralised response by Turkey's Disaster and Emergency Management Authority (AFAD).
"People are not dead because of the earthquake, they are dead because of precautions that weren't taken earlier," said Said Qudsi who had travelled to Kahramanmaras from Istanbul and buried his uncle, aunt and their two sons, while their two daughters were still missing.
Turkish President Tayyip Erdogan, who faces an election scheduled for June that is expected to be the toughest of his two decades in power, acknowledged problems in the initial response but said the situation was now under control.
The earthquake has fanned resentment among some Turks towards the millions of Syrian refugees who have fled their civil war to Turkey. Syrians said they had been accused of looting, kicked out of camps and insulted.