Los Angeles police officers made a curious discovery when they busted a drug lab that was disguised as a pizzeria last week.
The Los Angeles Police Department (LAPD) said the North Hollywood lab was located in the 7300 block of Radford Avenue, according to FOX 11 Los Angeles. The lab was situated next to an animal hospital.
Officials described the scene as a "super lab" where illegal THC concentrate was produced. Pictures posted by the LAPD on Friday show vats that were used to make cannabis honey oil.
Images show several food trays containing what appeared to be shatter, a glass-like THC concentrate. One LAPD officer posed while holding an empty cardboard pizza box that read "Hot & Fresh Pizza".
LA CITY COUNCIL MEMBERS INTRODUCE 'SANCTUARY CITY' LEGISLATION 
"We've heard of secret ingredients, but this takes the pie! It seems like criminals are getting more creative by the day," the LAPD said in a cheeky caption.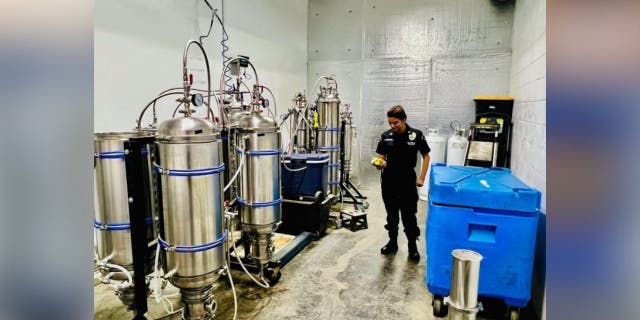 "From faux vending machines to pizza-making trickery, we are well aware of these sneaky things, keeping our city safe one clever bust at a time," the humorous post read. "This super 'pizza' lab won't be making any more deliveries!"
CATHOLICVOTE AD CAMPAIGN RIPS LA DODGERS FOR EMBRACING 'VILE' SISTERS OF PERPETUAL INDULGENCE DRAG TROUPE
"This is giving Breaking Bad vibes," one Instagram comment read.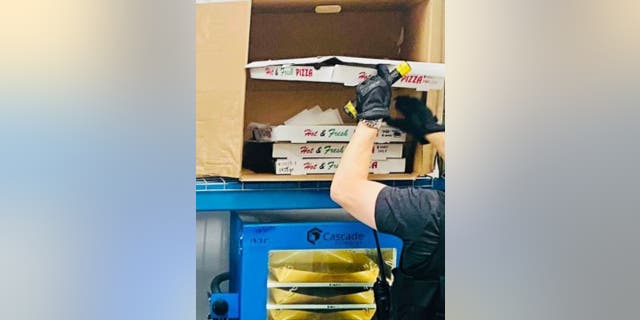 CLICK HERE TO GET THE FOX NEWS APP
The LAPD did not disclose if any arrests were made. Fox News Digital reached out to the LAPD for more information, but has not yet heard back.