A court in Nicaragua sentenced a Roman Catholic bishop to more than 26 years in prison for alleged treason after he refused to be exiled to the United States.
Rolando Alvarez, who serves as bishop of the country's Matagalpa diocese, received his sentence last Friday and was also fined and stripped of his Nicaraguan citizenship, according to Reuters.
Among other charges, Alvarez was also convicted of undermining national integrity and spreading false news, the outlet reported.
Alvarez was among several priests and seminarians who were arrested last August as the government of Nicaragua clashed with the clerics of the Catholic Church who have criticized the regime.
CANADIAN PASTOR REPEATEDLY JAILED OVER COVID PROTOCOLS TO FACE FINAL TRIAL: 'CRAZY STUFF'
Alvarez refused to join four other priests and 222 other political prisoners who were expelled to the U.S. last Thursday as part of a prisoner exchange with the U.S. State Department, according to the Catholic News Agency.
The bishop said he chose to remain in his country in protest against other Catholics who are being persecuted by the Nicaraguan government.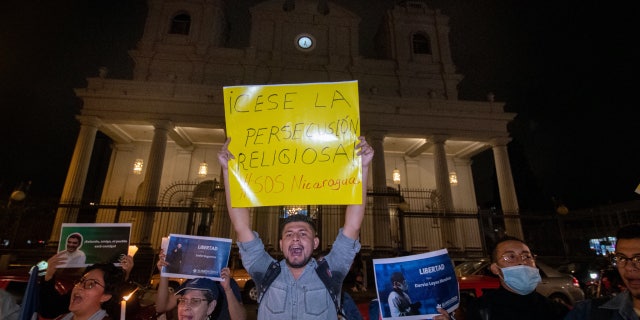 Nicaragua President Daniel Ortega derided the prisoners as "criminal mercenaries" working for foreign powers to undermine the sovereignty of the country, according to televised remarks.
CARDINAL JOSEPH ZEN, 90, BEGINS TRIAL IN HONG KONG ON CHARGES OF FOREIGN COLLUSION
Alvarez has since been moved to La Modelo Tipitapa prison, according to U.K.-based group Christian Solidarity Worldwide.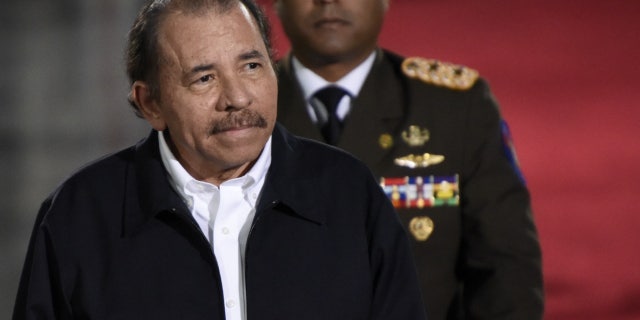 Anna Lee Stangl, who serves as Christian Solidarity Worldwide's head of advocacy, said "we note that the choice reportedly offered to these individuals by the Nicaraguan government of remaining in prison in inhumane conditions or going into forced exile is one no one should ever be forced to make."
CHARGES DROPPED AGAINST CANADIAN PASTORS WHO HELD SERVICES DURING PANDEMIC: 'PLEASANTLY SURPRISED'
Silvio Baez, a senior Nicaraguan bishop who is himself exiled in Miami, described the Nicaraguan government as a dictatorship and said its treatment of Alvarez exhibited "irrational and unbridled hatred."
He maintained Alvarez has the "moral high ground" and predicted his eventual release.
Ortega has alleged that Catholic leaders were involved in a plot to overthrow him, citing their role as mediators with protest groups following the 2018 protests in the country that resulted in approximately 300 deaths.
A movement within Nicaragua sees Ortega as "anointed by God," according to The Christian Post.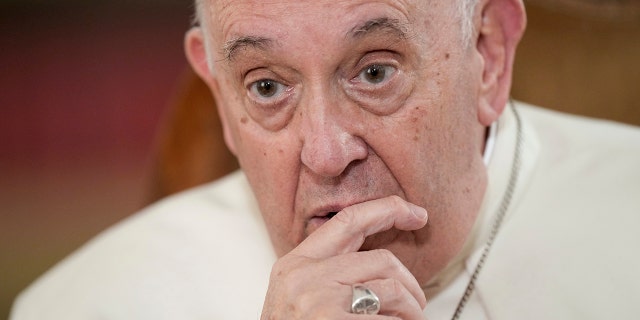 Pope Francis addressed the turmoil in Nicaragua during a recent address in St. Peter's Square in Vatican City.
"I am following closely, with concern and sorrow, the situation in Nicaragua, which involves both people and institutions," the pontiff said, according to Vatican News.
CLICK HERE TO GET THE FOX NEWS APP
"I would like to express my conviction and my hope that, through open and sincere dialogue, the basis for a respectful and peaceful coexistence can still be found," the pope added.